Help us make a difference
Thank you for visiting this page. Here you can make a donation to enable someone to do the Hoffman Process.
In 2017, Hoffman UK partnered with UK charity Earth Community Trust (Registered charity no: 1143660), founded by Hoffman graduate Polly Higgins. Polly was an ecological lawyer and environmental campaigner who shared our passionate commitment to promoting a holistic way of living.
Together, we launched the Hoffman Scholarship Fund, to share Bob Hoffman's transformative work with even more people. By improving our inner world, we can have a greater positive impact on our outer world and make a difference for generations to come.
Step on board our vision…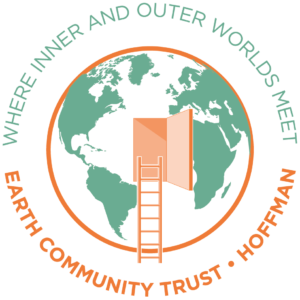 When you donate to Earth Community Trust specifying 'Hoffman' on your donation, that money will be allocated to the Hoffman Scholarship Fund. This fund is monitored by the Charity Commission and audited separately to Hoffman UK. Your donation will help us provide subsidised scholarship places on the Process and also allow us to develop additional courses that we can take into the communities that need us most.
How to donate
You can use the short form below to make a donation directly to the Scholarship fund, sign up for regular monthly donations, and to agree to add Gift Aid, if you are eligible to do so. For more information on Gift Aid, tax relief, or donating as a Process group, click here.
---
---
Bank Transfer
If you would prefer to make a bank transfer*, the details are here.
Name of Account: The Earth Community Trust
Address: Triodos Bank, Deanery Road, Bristol, BS1 5AS, UK
Sort Code: 16-58-10 Account Number: 20312520

*Please do remember to include your name and the word Hoffman as a reference, to allow your donation to be correctly allocated by ECT (and for us to be able to thank you!)
To add Gift Aid to a bank transfer, please also complete and return an ECT Gift Aid declaration. You can download one here
Could you please pass on my sincerest gratitude to the people who awarded me the scholarship that enabled me to face my fears and go on the rollercoaster of emotions that is the Hoffman Process! I will be eternally grateful for the amazing, life-changing experience that I have just had and so I really wanted to thank the people who made it possible from the bottom of my heart.
---
Questions?
On this page you'll find the answers to some questions that you may have about the Earth Community Trust Hoffman partnership. If you have any questions that aren't answered there or on the ECT website, please feel free to contact us either by email: scholarship@hoffmaninstitute.co.uk or by ringing the office on +44(0)1903 88 99 90.
To find out more about applying for a Hoffman Scholarship Fund place, click here