The Hoffman Essentials
A two-day online workshop that provides you with essential tools for life.
The Hoffman Essentials offers taught sessions held via Zoom, combined with solo exercises, visualisations and activities away from the screen. It will introduce you to Hoffman techniques and practices that you can take away and use immediately.
Workshops are led by two members of the Hoffman team, and numbers are limited to provide a small and safe environment. The two-day format gives you the opportunity to immerse yourself in our tools and techniques, and to quickly learn how you can get much more out of your life – all from the comfort of your home.
This workshop is accompanied by an optional pre-course call and post-course follow up with a member of the team, as well as a group reunion via Zoom. We'll also supply practical tips on creating a focused space for your learning, to ensure you gain maximum benefit from the weekend.
All participants on The Hoffman Essentials will receive a £100 discount voucher towards a Hoffman Process booking, and access to a dedicated post-Essentials resource section of our website.
This is a chance to explore and learn some fantastic life tools that really work. Already, 48 hours later, I have used several of them in my daily life and worked through some tasks I have been avoiding for weeks and months. Participant, July 2020 Essentials
To find out more and book your place, click on the orange Info/Register links below. Please note that Early Bird bookings have a deadline for registration and operate on a first-come, first-served basis.
| Event | Venue | Date | |
| --- | --- | --- | --- |
| The Hoffman Essentials Two-Day workshop, 22 & 23 May: EARLY BIRD | By Zoom video conference | | Info/Register |
| The Hoffman Essentials Two-Day workshop, 26 & 27 June: EARLY BIRD | By Zoom video conference | | Info/Register |
| The Hoffman Essentials Two-Day workshop, 17 & 18 July: EARLY BIRD | By Zoom video conference | | Info/Register |
---
If you have any questions about The Hoffman Essentials or other Hoffman events, please email info@hoffmaninstitute.co.uk or call the office on +44(0) 1903 88 99 90
What people say:
Feedback from Hoffman Essentials attendees:
Thank you so much for this weekend. I feel like I've been through about a month's worth of work and have found the course so informative. I will definitely be taking a lot of what I have learned and use the tools to hopefully improve my life and self-worth. I would absolutely recommend anyone to go on this course.
A really well structured weekend training, packing an enormous amount into 2 days, without overwhelming me. And a great mix of listening/doing/reflecting/sharing/evaluating. Thank you.
I started with some trepidation, and a degree of cynicism. However after laughter, crying, giggling, connection and quality deep thought, I have opened my eyes to this process and can see a real shift.
Do yourself a favour and do this course! The content is gold dust, the facilitators generous, attendees sincere, and it is all so well organised. You will thank yourself.
---
Post-Essentials Tune-Up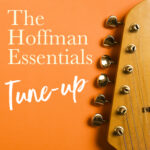 As well as your post-Essentials reunion Zoom with your weekend group, and access to the post-Essentials part of our website, we also offer the opportunity for everyone who has done the Essentials to attend regular evening webinars called the Essentials Tune-Up.
During a tune-up, you'll refresh your understanding of the tools and techniques that you learned and have the chance to ask any questions you might have from a Hoffman facilitator. The evenings take place on Zoom from 7.30-9.30pm UK time.
For upcoming dates, click here.