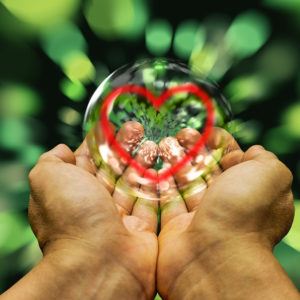 It's not always easy to keep up a daily ritual or practice on own own, no matter how dedicated our intention or how much we value its worth.

A daily Quad Check allows us to connect in turn with each of our four aspects – Body, Intellect, Emotional Self and Spiritual Self – and to interact with and honour each part of our Quadrinity through that connection. Practiced daily, it becomes a powerful way of consciously understanding what's actually going on for us when we're feeling 'out of balance' and a mighty tool to bring to bear when we've any internal conflict.
In these uncertain times when it may be difficult to connect in person, we'd like to offer Hoffman grads from all around the world the opportunity to come together and be led in a daily Quad Check by a member of the Hoffman team. Start your day with a burst of Hoffman clarity.
We'll meet on Zoom for fifteen minutes at 8.00am (UK BST) each weekday. On weekends, you'll need to practice self responsibility and Quad Check solo 🙂 There are visualisations here that you can use at any time (password: support)
How to join in
If you already have Zoom and are comfortable with using it, all you'll need is the meeting ID. It's 307-320-382 or use this link: https://zoom.us/j/307320382
If you're new to Zoom, it's quite straightforward, but you will need to do a bit of preparation:
Think about where you'll be joining us from and ideally find a quiet space where you won't be disturbed by lots of noise or interruptions.
Decide whether you'll be taking part from a computer (desktop, laptop, tablet) or by phone (the way you sign in is slightly different on each). Check you have a stable internet connection available and get some headphones (and a charger in case you need it).
If you're using a computer, laptop, smartphone or tablet, you'll be asked to download the Zoom app and create a free account. Taking part is free using video or internet audio via the app.
Go to Zoom's website https://zoom.us click the 'JOIN A MEETING' link at the top, and follow the steps. There are very useful instructions and videos here: https://support.zoom.us/hc/en-us
Decide whether you'd like to connect with video or just with audio. Video's our preference as it'd be great to see as many of you as possible. Either way, it's useful to locate the video on/off icon and the mute microphone icon.
For these sessions we will automatically mute your microphone when you join us. This is to keep as much distraction down if you are logging in late or in a noisy environment.
If you're taking part by phone, you may be charged by your telephone provider for your call. Call  numbers are here below. If you are outside the UK, you can find your local number here: https://zoom.us/u/ab3hUMSou1
We are aware that it may sound more confusing that it really is – If you do need any help, please feel free to ring the office and we'll try our best to help: +44(0)1903 88 99 90 or email graduates@hoffmaninstitute.co.uk.
---
Here are the Quicklinks for meeting ID 307-320-382
On a computer: https://zoom.us/j/307320382
On a mobile:
+442034815237,,307320382# United Kingdom
+442034815240,,307320382# United Kingdom
From a UK landline:
+44 203 481 5237 United Kingdom
+44 203 481 5240 United Kingdom
+44 131 460 1196 United Kingdom
+44 203 051 2874 United Kingdom
Local numbers for anywhere else in the world: https://zoom.us/u/ab3hUMSou1
We're really excited about seeing you all!
---
What people are saying about Hoffman UK on Zoom:
'Thanks so much for last nights refresher on the Hoffman toolkit. It came at a time when we all so needed it. My spiritual self is smiling as my guide supports me to make caring and healthy choices, for myself and others.' SP
'Thanks for the webinar yesterday. I am in the back lines of fighting the epidemic, feeling so anxious that I can't sleep more than 4 hours a night, and I appreciated a moment of respite, calm, and peace. Could I suggest offering these regularly, maybe just 15 minutes every day? I am sure it would be a great support for front-line and back-line workers'. MM
Morning quad check


April 6, 2020 - March 23, 2021




8:00 am