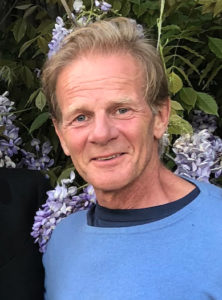 Hoffman UK founder Tim Laurence (pictured) worked closely with Bob Hoffman in California before bringing the Process to the UK in 1995. He has taught the Hoffman Process around the world for nearly 30 years, and is the author of the Hoffman book 'You Can Change Your Life'
Tim is a regular visitor to the Middle East, and will be focusing part of his next trip in November on strengthening Hoffman's connections with our graduates in Dubai and Kuwait. There will also be information evenings for family and friends who would like to know more about the Process and what it entails.
Details are below. For more information about Hoffman support in the Middle East in general, or to find a Hoffman representative in your area, click here
If you have any questions or would rather book an event over the phone, please call the Hoffman UK office on +44(0) 1903 88 99 90
---
Date: Saturday 2 November 2019
Venue: Dubai Drums/Urban Tribe Studio, Street 17, Al Quoz Industrial, Area 4, Dubai, United Arab Emirates, P.O. Box: 73102
Time: Arrive from 9.30am for a prompt 10am start. We'll aim to finish by 4pm.
Cost: £120 per person (approx 540AED)
For full details and to book, click here
---
Date: Sunday 3 November 2019
Address: Arjaan by Rotana Dubai Media City, King Salman Bin Adbul Azziz Al Saud Street, Dubai, United Arab Emirates
Time: 6.00pm-8.00 pm
Cost: Free to attend
For full details, click here
---
Date: Wednesday 6 November
Address: The Proteges, Panasonic Tower, 25th floor, Fahad Al Salem St, Qibla, Kuwait City
Times: 6.00pm-8.00pm
Cost: 5 KWD, payable on the evening. All proceeds will be donated to The Proteges.
For full details and to book, click here
---
Date: Thursday 7 November
Address: The Proteges, Panasonic Tower, 25th floor, Fahad Al Salem St, Qibla, Kuwait City
Time: Arrive from 6.00pm for a 6.30pm start. The evening will finish at 8.30 pm
Cost: Free to attend
For full details, click here