Information for people coming from the Middle East
We regularly hold Hoffman introduction events across the Middle East. If you are interested in being notified, please sign up for our newsletter, where you will also find inspiring stories, news and events.
To enrol on a Process, check our Process Dates page, or call the office on +44 1903 889 990. As part of our registration procedure, we will ask you to complete a medical and therapeutic questionnaire and have a one-to-one call with a member of our enrolment team. This is to ensure that the Process is the right thing for you to do at this time and is highly confidential. Please do not book flights to the UK until you have spoken to us.
Next Event
Therapist and Hoffman Graduate Khalid Sendi will be hosting a meetup of other Hoffman Grads in Jeddah on Wednesday 2 May, with a view to making this a regular group meeting. Click here for more details and how to register.
---
Local or one-to-one support?
Hoffman Graduate and Psychotherapist Evelyne Thomas is based in Dubai and provides support to Hoffman Graduates in the area, including couples therapy and life coaching. Visit her website: evelynethomas.com for more information or to book a call. You can read an article by Evelyne on our website here.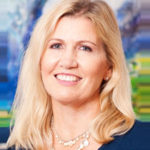 A transpersonal psychotherapist and a former Hoffman Process Teacher, Andrea Anstiss has almost thirty years of therapeutic and healing expertise. Based in Dubai, she connects with her international clientele in person and via Skype, to help heal the child within, transform trauma, addiction and challenging relationships and awaken to a life of abundance, deep self worth and joy. Visit Andrea's website for more information: www.andreaanstiss.com
Hoffman Graduate?
Hoffman Graduates can join our Dubai/UAE meetup group here, contact Hoffman Graduate Zeina Mobassaleh by email or call her on: +97150 104 9646