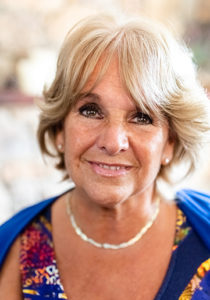 Are you giving your personal life the same consideration as your working one?
Some elements of our lives do dictate deadlines to meet and tasks to complete. However, if these demands increase and we don't find the voice to say, 'I can't take on anything else right now,' we can become swamped with responsibility at the expense of our wellbeing.
Are you keeping that balance in check? See how you score on the questions below, then scroll to the bottom of the page for some advice from therapist and Hoffman graduate Marilyn Carré.
Now count up the number of ticks you've given yourself in each category.
Mainly 'never'
Congratulations – you have a healthy work/life balance. If you can maintain this, you will remain positive and productive while still finding time for fun, fitness and general wellbeing.
Mainly 'occasionally'
This is looking a bit shaky. It might be time to make changes before you become totally engulfed by the pressures surrounding you. Take a look at the 'Top Tips' below.
Mainly 'frequently'
Your work/life balance is in need of some attention. Take a look at the 'Top Tips' below, and it may also be worth considering professional support such as psychotherapy or personal development courses to help you explore your options to regain a healthier, happier lifestyle.
Top Tips
Take a look at your time management
Make sure you're getting enough quality sleep
Find time to exercise – even a small amount of regular activity is better than none
Check that your body is getting the nutrients it needs
If you're stressed or agitated, try meditation, mindfulness or breathing exercises
Each day, write down how you are feeling physically, spiritually, emotionally and intellectually. It will help you keep a track of which elements in your life are in balance and which are in need of fine-tuning.
---
Thank you to psychotherapist Marilyn Carré for her help with compiling this quiz. You can read an interview with Marilyn on our website here or in the 2020 issue of Hoffman magazine. For more about Marilyn's therapeutic work, visit oakpracticetherapy.co.uk