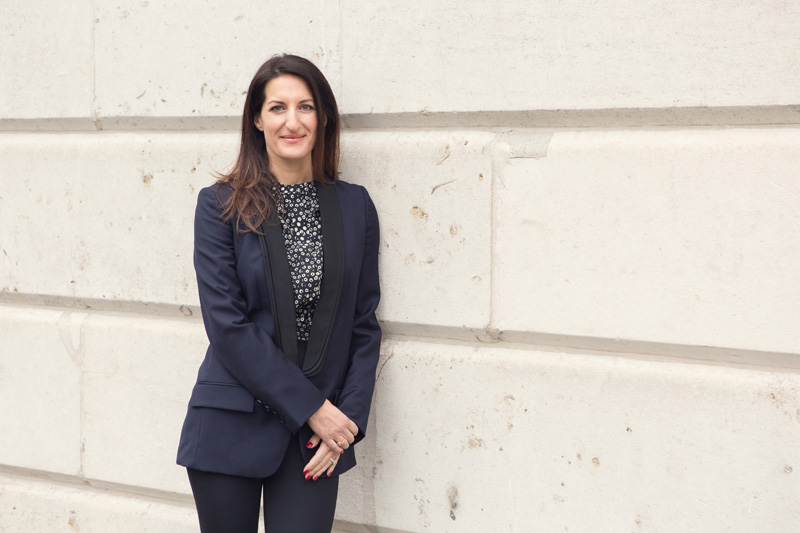 Having completed the Process at the beginning of February 2020, I could not be more grateful in these times of lock-down and physical distancing, to have invested in Hoffman.
I first heard about the course from a dear friend, Sam Pelly. Now a Hoffman graduate and self-styled ambassador, he recommended the benefits of Hoffman to me so highly. I bought Tim Laurence's book about the Process, You Can Change Your Life, read the Hoffman magazine and mentioned to my husband Petter that I was thinking of enrolling. Without a flicker of hesitation, Petter said he'd like to gift me the week and we put down the deposit.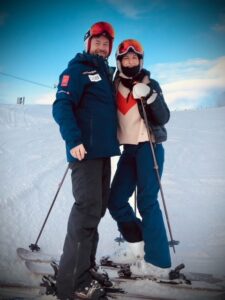 Interestingly, I nearly opted for a later date which didn't take place due to the pandemic, but the universe allied my dates to 1st February. I flew from Norway to Gatwick, where a taxi was waiting to whisk me off to the venue with an open mind.
I felt cradled from the get-go. Hoffman touched my heart deeply and the journalling we did on the course triggered me to write this snippet of appreciation. I'm so grateful for what the week gave me. It has helped me let go of limitations and the heavy chains of old patterns that were weighing me down and having a negative impact on different areas of my life. It truly was a gift to remember and I believe it's impacted my life on many levels already. I'm pretty sure it will continue to do so in even more profound ways.
Unlike a tranquil retreat, the Process experience is more 'turn-around, shake it up, run a marathon and then celebrate in the new-found realisation that you're not alone'. I felt part of a family at every step, held in a space of care, love and compassion and with my privacy and confidentiality fully respected.
Now I get up every morning and do what's called the Hoffman Quad Check either online or in the shower. Using the Quad Check you can connect to your body, mind, emotional and spiritual self in a ritual of acceptance and love. I can see how those parts of me are feeling and if their needs are being met.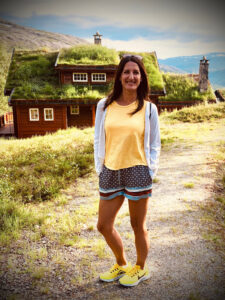 The sense of community I feel is tremendous and when I close my eyes, I imagine my arms stretched up, holding hands with the whole Hoffman community across the world. It's a powerful feeling to know deep within that I belong, I'm lovable and I can love so many.
I've seen new layers of myself that I didn't have words to describe. I'm learning to use self-compassion and forgiveness. I'm finally parenting myself and remembering how to just 'be'. I'm learning the value of the simple and have new-found resilience in difficult times.
An energetic and enthusiastic soul by nature, I must admit I can easily push creativity aside to focus on to-do lists. Now, the playfulness we revisited on the course means I see my children, my husband, our dog and in truth anyone I interact with, through new eyes. It's like finding a treasure chest full of sparkles, fun, sweetness, positivity, eagerness, excitement and sense of being in the now, accessible from anywhere.
The Hoffman Quad Check and regular webinars are invaluable tools and resources, as is the graduate community that I'm so grateful to have access to.
As Seneca wrote in his writings on the brevity of life, 'When an ample and princely wealth falls to a bad owner it's squandered in a moment, but wealth however modest, if entrusted to a good custodian, increases with use, so our lifetime extends amply if you manage it properly.' This pandemic wake-up call we've been given is a chance for many of us to look at how we spend our time when it's not restricted. We have a choice: take that walk when the sun is shining, feel the wind blowing on your cheeks when the season changes, rejoice in the rain and hop in puddles.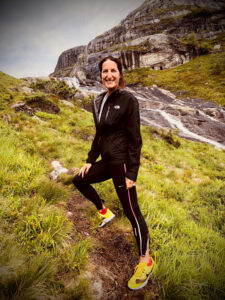 It's all about your mindset and in some cases, the clothes you wear. I've learnt this from living in Norway, which is a far colder climate than the UK and many other places. Dare to swim when you see clear water, lakes, sea and waterfalls. If that's too far out of your comfort zone, perhaps dip your toe in as a behavioural stretch. Feel alive, embrace the natural world that surrounds us all on this beautiful planet, look to the skies, feel the sun smiling on your face and embrace the light. Sing in the shower or scream if necessary, into a pillow.
My work as a coach and mentor is primarily focused on empowering my clients to bring out the best in themselves, to help them reach their goals and understand their true authentic selves in times of change, challenge and indifference. I see this takes work and dedication, as does therapy.
Hoffman for me is not just a week – 'that's done, so I can tick the box; – but a journey and a lifestyle, supported by a growing international community of diverse, beautiful souls. The aftercare has been such a blessing in the pandemic and if there were ever silver linings, then I would say that Hoffman is very definitely a major one.
If you haven't been on the Process, I can recommend it wholeheartedly. See you on the other side.
---
To find out more about Rachel's International Leadership and Coaching work visit: www.montagu.no