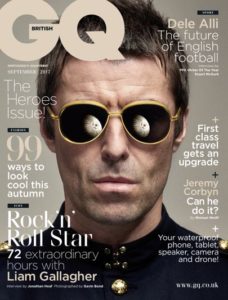 I had no intention of ever writing about the Hoffman Process. My wife had been encouraging me to try it for years – apparently my behaviour was becoming so impossible (I was emotionally detached, never 'present' and unable to empathise or emote) that the family were walking on eggshells – and when I finally relented, I vowed to keep it a secret.
Like many people I know, I had been seeing a therapist on and off for years, but had never seen the need to shout about it or indeed discuss it with anyone. The older you get though, the more the past starts to catch up with you. Mine had probably never left me. I spent most of my childhood being hit by my father – when he wasn't hitting my mother, that is. I was beaten relentlessly and repeatedly (daily, in fact), hit so hard that for years it was difficult for me to speak without stammering, finding it impossible to repeat my own name. For most of my life, all I could remember about the violence came in abstract, fuzzy images and I think I managed to pretty much blank most of it out. When I became a teenager, I began treating it almost as badge of honour, like having a criminal for a father, advertising what a tough time I'd had, an excuse for delinquent behaviour and appalling results at school. And then I just buried it, for years, just put it into another box, one I rarely even looked at.
When I first spoke to Serena Gordon who, along with Tim Laurence, bought the Hoffman licence from Bob Hoffman in 1995, I enquired as to whether or not anyone ever wrote about their experiences – and then immediately dismissed any idea that I might want to write about my own. Not only would it compromise me, it could compromise others on the course. I felt almost as though Hoffman was a bit like Fight Club (the first rule of the Hoffman Process is you do not talk about the Hoffman Process), because whenever I discovered that one of my friends had done it, and so far they number seven – that I know of – all I got was a knowing look and a big smile. Not one of them had anything but complete praise for the course, even if they wouldn't tell me anything about it.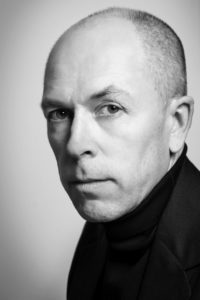 The Hoffman Process is a personal development course with a difference, one that involves a variety of therapeutic techniques, including Eastern mysticism, deep meditation, a form of group therapy and a lot of physically expressive work. The Process has a unique recipe, drawing ingredients from various well-worn modalities, including Gestalt therapy, neuro-linguistic programming, cognitive behavioural therapy, bioenergetics and some fairly extreme psychodynamic work. Examples include journalling, meditation and guided visualisation. It has become, for many, a life-changing experience that can clinically remove negative habits.
Many who finish the Process become evangelical and it has been compared to a form of rehab. The practitioners tear you down then build you back up again, teaching you tools and techniques to help change old behavioural patterns that may be preventing you from feeling fully alive and freeing you to make conscious choices that will improve your relationships with the people around you. It is intensive and often transformational. Even Goldie is a convert. 'In the Nineties, Goldie became this mad character and I sometimes went a little too far,' he says, referring to himself in the third person. 'I'd gone to rehab, I was getting beaten up for my sins three days a week, and it didn't f***ing work. It wasn't until I did the Hoffman Process that the whole process of reinventing myself began.'
The salient belief of the Process is the importance of childhood or, more precisely, the emotional discovery of the truth about the unique history of our childhood. This is what the psychotherapist Alice Miller calls the drama of being a child. 'In order to become whole we must try to discover our own personal truth,' she says, 'a truth that may cause pain before giving us a new sphere of freedom.' This is now a popular psychological belief, fast-tracked by John Bowlby's attachment theory, which holds that mental health and behavioural patterns are largely attributed to early childhood.
The Process is designed to help the unmoored identify negative behaviours, moods and ways of thinking that developed unconsciously and were conditioned in childhood. Its aims? 'To help you become conscious of and disconnected from negative patterns of thought and behaviours on an emotional, intellectual, physical and spiritual level in order to make significant positive changes in your life. You will learn to remove habitual ways of thinking and behaving, align with your authentic self and respond to situations in your life from a place of conscious choice.'
At the end of last year I went along to an introduction evening at Regent's University, in Regent's Park in London, to see what all the fuss was about. I sat at the back of the room looking for all the world like a broadly drawn secret agent from the Fifties, with my collar turned up and my hat pulled down, adamant that no one should notice me. And as I listened to half a dozen Hoffman graduates get up and discuss the course, telling us all how good it had been for them – and they were nothing if not passionate in their espousal – we heard time and time again that it's best if you don't know too much about it before you go, principally in case it scares you off.
How right they were. Six months later, I turned up at a small country house hotel on the south coast along with 23 other nervous inductees. To say that we were all wary is a massive understatement and while a few kind souls went out of their way to be nice to each other, most of us were grunting and staring at our shoes. We were then encouraged to walk into a room and take our seats, ready to embark on a metaphorical journey that I imagine none of us on the course will ever forget. And why would we want to? After all, the Hoffman Process is one of those once- in-a-lifetime experiences that will leave you changed forever. I should know, because I myself have changed.
As I say, if you knew what the course involves you probably wouldn't want to have anything to do with it, but rarely have I found a week so fulfilling as the one I spent at Hoffman. It is difficult to describe the intensity of some of the group work, and out of courtesy to the other people on the course I'm not going to tell. Suffice it to say that you are encouraged to go back into your childhood – deeply into your childhood – in a way that I didn't think was possible. Yes, there is a fair amount of expressive work, but there are also techniques for delving into your memories so precisely that the trauma of childhood is scooped out of you – where it is examined, recontextualised and eventually sent on its way. Even though it is a process driven by emotion, intellectually it is fascinating.
On the final day, I came back to London something of a different person. As I drove up the M23, with a car full of fellow Hoffman graduates, the world seemed different too, slightly lighter, though slightly fractured and not without its challenges. A crowded motorway was perhaps not the best way to re-enter civilisation (in fact, it is recommended that you actually squirrel yourself away for a couple of days by yourself in a hotel, advice I stupidly ignored), but it helped contextualise the extraordinary journey I'd been on. This wasn't an X-Factor journey, though. This was real, a genuine sensation. That sensation is still with me; the pulse is weaker now, but it's definitely there, reminding me forever that the Hoffman Process is real too, a psychic tattoo that you can't easily remove.
I loved my week by the sea. And you know what? I want to go back.
---
This is an edited version of a complete article first published in September 2017 GQUK.. For the full version please click here.
Dylan is featured in the 2018 issue of Hoffman magazine. To order a FREE copy for yourself, friends or family, click here.