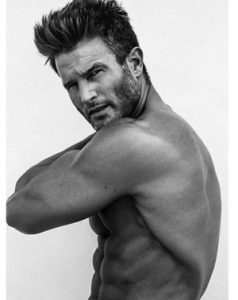 'I've always tried to be a positive person, but there was always something deep inside of me that was holding me back and making me unhappy. I knew I had to do something about it.
My partner at the time discovered the Hoffman Process and took the course. When she came back, I was amazed at her transformation. She was so different, positive, full of life and ecstatically happy that I knew then it was something I needed to do for myself.
One thing that I never ever thought I would be able to achieve is forgiveness for the people who had had hurt me in my life. I used to live with my step grandfather and knew that when I entered the Hoffman Process, I'd have to forgive some people, but thought there was no way I was going to be able to forgive him as he was pretty bad. I've now completely forgiven him and understand why he did what he did. I have nothing but compassion and unconditional love for him. For me to achieve that is life-changing, because that it was the poison inside of me that was holding me back; the hatred I had for the people that had hurt me.
Before the Process, I hadn't spoken to my father for 15 years. After the Process, I couldn't wait to jump on a plane to see him. Having never bought a Father's Day card in my life, I found myself in a position where I felt the urge to buy one.
At the end of the Process I felt absolutely high on life; I feel incredibly grounded, collected and calm. This is the best thing I've ever done for myself and anyone who is in my life. I wish I had done it earlier – I would have been free a lot sooner."
---
Read more about Dan on his website: danielventurafitness.com
Dan is featured in the 2018 issue of Hoffman magazine. To order a FREE copy for yourself, friends or family, click here.