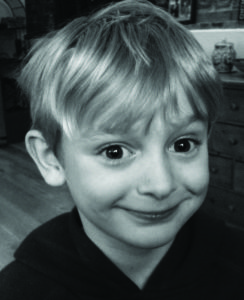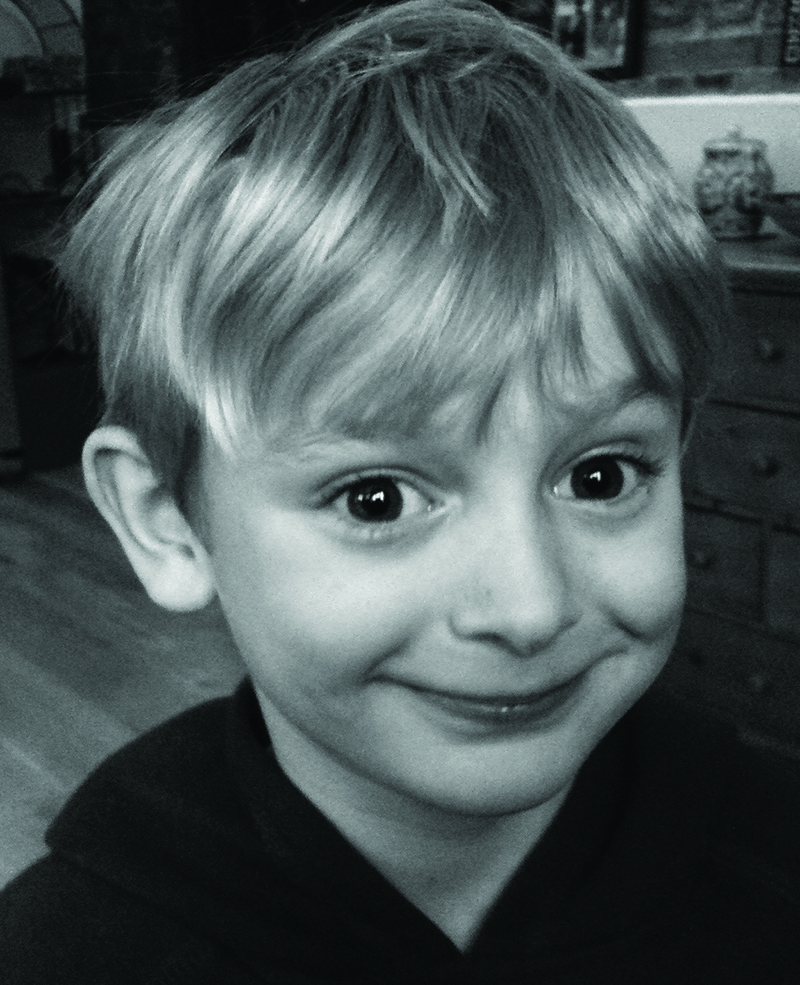 Sam (pictured aged 4) is now 16. We respect his wishes not to share his surname or publish a photo that his friends might recognise.
When my mum first said she was thinking about doing the Hoffman Process, I wasn't sure if it was a good idea. She suggested I should do some research online and then we could talk it through.
My mum has always been someone who is selfless and attempts to put other people first, and it was wearing her out. My dad moved out a few years ago, and after that she seemed really stressed. She hardly ever took time off work, we'd stopped doing things together that were fun and she quite often seemed sad and angry with the world. I could see that after years of working hard, worrying and feeling unable to stop, she was really in need of a break, but I was worried that she might come back different; she's the only mum I've got!
The Hoffman website had stories from all sorts of people who talked about the course helping them with things like anger management, worry and aggression and overworking. It also talked about helping people to focus on their positive qualities in order to feel happier. Some of it sounded a little bit crazy, but after we'd talked, I felt reassured, and mum started to make plans for the course.
We hadn't really spent time away from each other before, and it was strange knowing that I wouldn't be able to text or ring for a whole week, but it actually went by really quickly.
And what a difference! It's been six months now since my mum came back, and she's a much calmer person. She no longer seems to worry as much. She has also become more assertive and confident, she goes out to places much more than she used to, and is always offering to do things with me when she has time. This is a huge change from when she was stressed previously, as that just caused arguments, confrontation and overall upset throughout the house. Now it's a much more settled and calm environment for everyone.
In my experience, Hoffman is a very effective way of getting help with emotional support. There has been a definite change in our relationship, and in my mum's overall mood. It has helped us as a family to understand what we should value most, particularly when we do our gratitudes*. I'm incredibly happy she was able to do Hoffman as it was something she definitely needed. All I can say is thank you to the Hoffman team and to the others who supported her throughout the Process.
---
*Doing our gratitudes – with Sam's mum
'Doing our gratitudes' is a really simple way of adapting a couple of Hoffman exercises that has become a daily ritual for me and Sam. We do the following three things every morning, either on the school run or over breakfast. It takes about five minutes (max), but really helps us each 'check in' with where the other is coming from. I initially thought Sam was just humouring me by agreeing to participate, and didn't think it would last beyond a week, but now if I forget, he'll remind me. I definitely think it helps us to communicate.
We each think about how we're feeling that day and find three adjectives to describe it. 'Fine' or 'a bit rubbish' doesn't cut it; we want properly descriptive words, even if they're not always positive. It's a good vocabulary work-out at the very least, and gets beneath the default teenage 'grunting'.
We identify one thing we did the day before that we can feel proud of ourselves for; a self-appreciation. This has been a real eye-opener for me, giving me an ever-increasing list of things that Sam's done that I can take real pride in. I can see that it also boosts his confidence and self-esteem.
We each think of three things we're grateful for that day. Sometimes this could just be, 'I'm grateful for my cereal', but more often it leads to a discussion about things that have happened in the news, people who we know who are having a hard time, or having gratitude for our friendships. And of course, we're both pretty grateful to Hoffman for bringing us closer together.
---