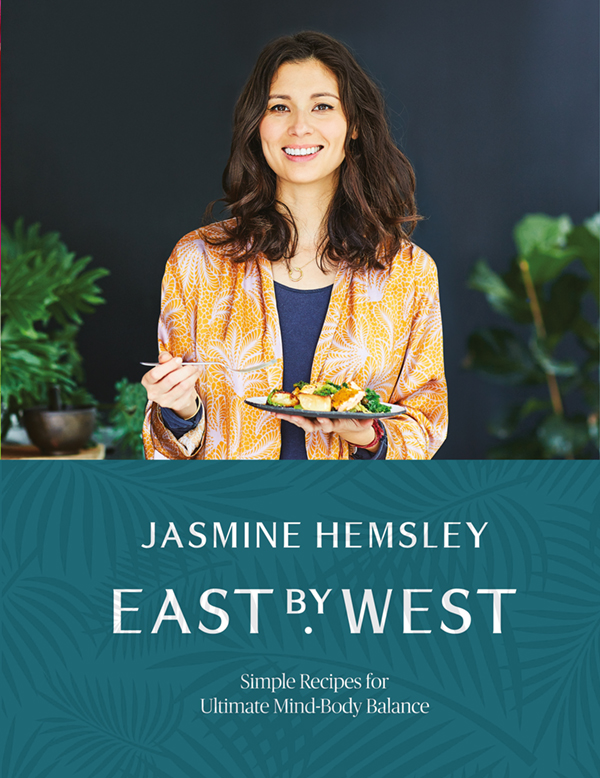 When bestselling author, cook and TV Presenter Jasmine Hemsley travelled through India and Sri Lanka, it ignited a passion for Ayurveda – a 5,000 year old holistic approach to self-care. The 140 recipes contained in her new book East By West: Simple Recipes For Ultimate Mind-Body Balance combine the exotic flavours and ancient wisdom of the East with high-quality seasonal produce available locally in the West. It features comforting, heartfelt Ayurvedic classics; dals, kitchari, ginger tea and the classic Goldenmilk, but also brings in traditional recipes from all over the world that share the same principles, like chicken soup (for the soul) and spiced porridge, as well as delicious sweet treats. See below for a delicious take on Tarka Dal with grated courgette.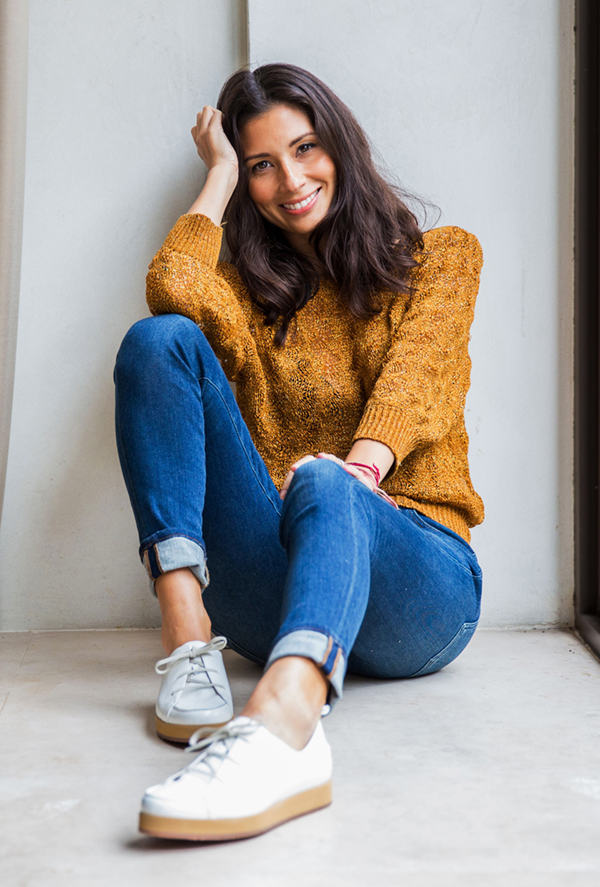 Jasmine says; 'A new and now very good friend who completed the Hoffman Process a few years ago told me to do the 'Hoff' in January this year. She didn't just suggest it – she said 'do it!' Looking back to the beginning of the year, I've come a long way. It really allowed me the time to consider who I am, where I came from and how much of the beliefs and experiences I had of life I wanted to take with me into my future. It was a chance to be nurtured and see life through a different lens, as it offered enforced rest and reflection to sit with myself and discover all the things that have helped shape me throughout my life so far and decide if I want any of that old stuff to shape me anymore.
My Process group connect on Whatsapp, and even though I haven't been very active on it (especially while juggling writing my new book with my other job!), I've enjoyed being part of a group of wonderful humans. We're all ages, all walks of life, all completely different from each other, and yet we all shared an experience and have become a strong support group that no one can break.
On the Process I watched everyone around me transform in a matter of days – everyone looked younger, the weight of the world off their shoulders. I left with a sense of lightness too, a deeper sense of knowing and understanding of myself and my roots, as well as the challenge set to me by the tutors to go forth and be daring. So here it is, my first solo cookbook, something very daring indeed!
I've dared to go deeper with what I believe and dared to share this wisdom with the world. As 'alternative' as it may seem now, it holds the answer to understanding ourselves and life. Thanks 'Hoff' for the wonderful experience that helped me dare, to all my tutors for their skills, to all my fellow graduates for their support – and of course to the friend who made me do it in the first place.'
Discover your 'dosha' or body type and mouth-watering recipes at: www.jasminehemsley.com
---
Tarka Dal with grated courgette
Serves 3. From East By West: by Jasmine Hemsley
Dal is an absolute Indian classic — it's cooked every day in most households. Everyone needs a good dal recipe up his or her sleeve; often my go-to dish, this one is nourishing, easy to make and gentle on a stressed digestive system. Make sure the lentils are cooked very well — old chana dal doesn't cook well, so make sure your packet is fresh. If you didn't soak the lentils overnight, use split red lentils or split mung dal that can be cooked straightaway.
I love my dal with something green and fresh — if I'm eating this for supper, I usually sauté the courgettes to gently cook them, but for lunch I sometimes enjoy them raw. Feel free to add your choice of greens, remembering to cook them for evening meals.
Tarka refers to the technique of adding spices to hot oil, which helps to bring out their flavour (as well as their properties). Everyone has their favourite way of serving tarka — it can either become the base of the dal, or for a really fresh flavour you can pour the tarka over the freshly cooked dal, top with a lid and then leave to infuse for 5 minutes before serving.
Ingredients
200g (1 cup) chana dal, soaked in water overnight
750ml (3 cups) water
2 tbsp ghee
1 tsp cumin seeds
1 tsp black mustard seeds
10 curry leaves
1 large spring onion or 1 medium onion, sliced
1 green chilli, finely sliced
1 medium tomato, skinned and deseeded, finely chopped
½ tsp ground turmeric
½ tsp sea salt
2 garlic cloves (use wild garlic leaves in summer), crushed
¼ tsp asafoetida
1 large courgette, grated freshly ground
black pepper
handful of fresh coriander leaves, chopped
Method
1 Simmer the chana dal in the water for about 45 minutes until very soft. Adjust the consistency to your taste, adding more water if you like it more soupy and lighter to digest.
2 To make the tarka, melt the ghee in a pan and fry the cumin and mustard seeds on a medium heat until they start to pop. Add the curry leaves, spring onion and chilli and stir for a few minutes.
3 When the chana dal is cooked, stir in the tomato, turmeric, salt, garlic and asafoetida. Add the tarka to the dal and remove from the heat, placing a lid on top.
4 Meanwhile, in the same pan that was used for the tarka, sauté the grated courgette for a couple of minutes with a pinch of salt.
5 Garnish the dal with freshly ground black pepper and a scattering of coriander leaves, then serve with a handful of sautéed courgette.