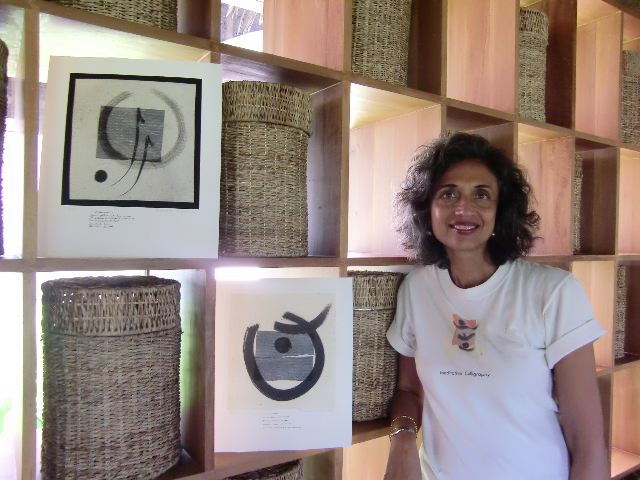 When I came across the Process, I was an expat in Singapore, living an (apparently) ideal life. My husband had a fulfilling career trading commodities, I had my own interior design business and we had two lovely young children.
I was aware of other levels of experience that I had accessed through dance therapy and Reiki energy healing. Combined with the subtle power of crystal and colour healing that I'd practised for over 20 years, I knew there was more to life. It was at this point that my friend invited me to a Hoffman information evening.
I'm a great believer in timing. Things happen when you're ready for them – and before I knew it, I was on my way to Byron Bay in Australia to do the Process. It proved to be a life-changer.
The course allowed me to look at my rather difficult childhood. I'd been separated from my birth parents at the tender age of 4 and sent to London, away from my birth family in India. I was brought up by my extended family and grandparents in the UK and although I didn't know it then, I would never return to my parents in India.
The Process changed my life. It cracked me open like a walnut and allowed me to be more in touch with myself. I was aware of having patterns of abandonment and rejection, but Hoffman was a real eye-opener. It allowed me to bring down my wall of protection within a safe space. A warm, nurturing and supportive team meant I felt held, acknowledged, understood and deeply loved. I began to notice my own needs more and left the course feeling that I'd found out who I was. I'd connected with my core essence and embarked on a memorable journey to myself.
The guided meditations with lovely music that we did on the Process took us on amazing journeys to a calm inner space. They made me realise the importance of creating a similar sacred space at home; a sanctuary where I could go to unwind, resource, meditate and centre myself. This led me to create a series of artworks entitled Meditative Calligraphy, which take you into that space.
As the effects of the Process settled and integrated, my husband (who's quite left-brained) noticed the positive changes in me. He'd already done Reiki – 'just for himself', as he would say – but once he'd also done Hoffman, it gave us a greater understanding of each other and our respective journeys.
We have both recommended the Process to many friends and family who are now on their own paths to self-discovery and wholeness.
---
Ramona Galardi is a London-based artist and therapist. To view her art, transformational jewellery and healing interiors, visit: www.ramonagalardi.com