"I can't really pin down what led my spirit to break so spectacularly back in February 2013.
I had been living in Dahab for two years by then, a beautiful area by the Red Sea in Egypt surrounded by clear blue waters, magical mountains, enchanting deserts and breath-taking sunsets and sunrises. Surely this was the stuff of dreams – but none of it inspired me any more. I felt empty.
In theory, the crucial jigsaw pieces for a happy existence were all there; a close family, amazing friends, living in an Islamic culture that meant the locals I knew were among the most welcoming and warm people I've ever come across. Added to that, I had what probably appeared to be a 'jet-set' life. But my passion or appreciation for that life had all but disappeared.
Admittedly, there had been some hurdles over the past few years. My father endured and survived two heart attacks. My sister bravely fought (and thankfully beat) bowel cancer at 29, but then ovarian cancer claimed the life of my beloved mother. Losing a baby, job redundancy, setting up my own business during a recession, separation from my husband – many milestones played a part in what I now consider to have been a breakdown of some shape or form.
My role since childhood had always been "the strong one" who could handle anything and was always there for family and friends to lean on, maybe because of being an older sibling and looking after my sister at boarding school from a very young age. By 2013 I seemed to be taking care of just about everyone around me in some shape or form – even random strangers must have sensed that this was one of my character traits. They embraced it and I went into autopilot.
But I suddenly felt a complete and utter inability to take care of the people around me anymore. And if that was the case, who was I? I lost myself.
I didn't take time off work or start locking myself at home, slowly rocking backwards and forwards. It was far more insidious than that. Most people on the outside would never have guessed anything was wrong in fact as I can play the game well. Admittedly my family and friends, particularly in the UK, didn't hear from me so much. My excuse? Because I was "busy" with work, outings, life. I made no real effort to get in touch, so communication tended to be very one-sided.
I felt as though the more I went out, the more likely the real me would somehow be exposed. At times I actually felt truly desperate, and perhaps this was the catalyst for what came next.
When my 92-year-old grandmother, Hilda, who sadly passed away last year, was very sick, I flew back to the UK earlier than planned to help look after her. I clearly remember driving away from Dahab and feeling as though I was going into the lion's den. My family and friends would see me and the game would be up.
As I went through yet more emotions watching my grandmother deteriorate badly for a few days, I made a decision to book the Hoffman Process.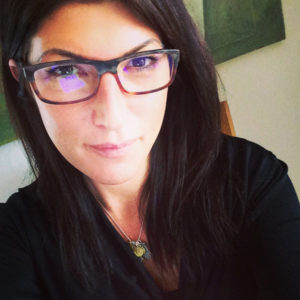 I'd heard about the course a few years ago, as I know two people who completed it and I'm still astounded by the changes I see in the way they live their lives. The thing is, I never thought I'd need to do it one day too, but by this point I was psychologically hurtling a cosmic black Ferrari at 200 miles an hour towards a huge brick wall.
After I'd completed my 6 hours of heavy but very enlightening pre-course work (usually in Hilda's kitchen in the early hours of the morning before she awoke), I was raring to go. Old wounds had been opened. Scabs had been picked. I was wide open to my emotions, and it wasn't a pleasant feeling. The thought of bashing pillows with wiffle bats until my fingers bled didn't particularly appeal to me, but anything was better than where I was at that particular point in my life.
After a week of locking myself away first at Hilda's and then at my Dad's, where I had to find old photographs and mementos of my childhood to take with me, I made a stopover with my sister to say goodbye. She gave me one of my mother's old diaries, a huge hug, and then sent me on my way to Florence House, Seaford, Sussex at sunrise on a beautiful, warm Good Friday. My heart fluttered as I drove down the M4 watching that fiery red ball rising above the trees and hills, but I already had a sense of calm. For once in my life I was doing something positive, for myself and nobody else.
And it's here that my journey really began. On arrival, I had to surrender my trusty iPhone and Mac to the Hoffman team and spend the next 8 days with 23 complete strangers. Anyone who knows me well will realise that for this workaholic who usually has her phone practically glued to her ears or hands, this was no mean feat.
My nickname on the Hoffman Process was "Smiling Caretaker". In other words, I'd learnt to always care for others with a smile on my face, ignoring whatever I was going through in my own life. I'd learnt to hide my emotions and ignore my real needs. That worked for as long as I could remember, but what led me to book the course was the inability to do it any more. I didn't love myself, and I felt unlovable.
I've never sobbed so uncontrollably or laughed from my heart so much in my entire life. The techniques that the tutors use are tried, tested and effective. They brought me to my lowest ebb, and then gradually built me back up again. Think of stripping a dead and rusty classic car, then rebuilding it piece by piece with shiny new parts, a complete oil change and a brand new 1000 horsepower engine.
Learning to deal with the patterns I'd developed over the past 40 years was a revelation. I finally realised exactly how much damage I'd been doing to myself without even knowing it, and I learnt the tools to reverse that damage.
The people who attended the Process with me were a joy to get to know, and two have even visited me in Dahab over the past few years. Due to the nature of the course, we didn't sit there chatting about our jobs or favourite holiday destinations. We were encouraged to talk about our feelings, worries, hopes and dreams. We opened up to each other in a way that I'd never really encountered. And that creates a very strong bond that is hard to describe. After graduating we were constantly in touch, checking up on each other.
Back in June 2013 I blogged about the Process and wrote, "Who knows what the future holds for me now. But what I do believe is that I'm in control of my own destiny and that the Hoffman Process has helped me follow the right path. Or the right path for me, anyway. "
And now? It's been over 4 years since then and I've made some big changes since leaving Florence House.
On my return to Dahab, I re-introduced myself to the things that made me happy. I re-connected with friends on a very different level as I had become very selfish in my depression and I neglected those I loved badly. I also took joy in my iPhone photography again.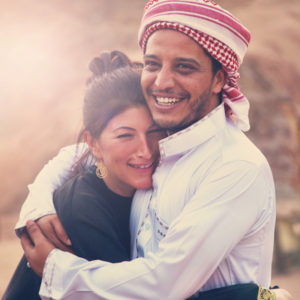 At the end of 2013 when two friends suggested (for the millionth time) that I meet a man they considered to be perfect for me, as I was in a very good place emotionally and physically, I accepted. As much as I hate being 'fixed up', I was fascinated, as they'd been trying to persuade me for months. Sofian, a loving, affectionate, happy-go-lucky, smiling, singing, oud-playing Bedouin from North Sinai, turned out to be the antithesis of some of the relationships I'd chosen to have in recent years. He's a constant ray of sunshine in my life and we married in Cairo in April 2015, two years after the Process. We then had a fusion Bedouin/British wedding party in the mountains of Dahab in the May, surrounded by our friends plus my Dad, his partner and my sister who flew over from the UK.
My web design and consultancy business, which I'd been on the brink of selling, is now flourishing thanks to good friends who have supported me. Delegation was all that was needed but I had always been such a control freak. We made it to the official Specialists list for the Squarespace website platform we specialise in, I've lectured on building websites for Guardian Masterclasses, and we had a major rebrand this year.
I'm also constantly inspired by the causes I'm involved with. One is a tiny Bedouin nursery school in Dahab called 'Birds of Paradise'. Having known its owner for several years now, I assist with fundraising and sourcing volunteer teachers. The other is my sister's charity project for Syrian refugees around the world – an award-winning cookbook she put together of our Syrian late mother's favourite recipes which has now raised over £8,000.
Yes I'm still caretaking but I choose the people I want to help very carefully. I'm allowing myself more time to sit and be quiet, to think. Sometimes it was all too easy to keep busy and surround myself with white noise to block out what my heart was trying to tell me. That's a hard habit to break, but I've managed to do it. I can probably come across as selfish from time-to-time, but those periods are when I take a step back from people to assess how I'm feeling and to make some little emotional and spiritual repairs.
The Hoffman Process isn't a quick fix – it takes time and a lot of hard work to use the tools that I'm equipped with to make those changes permanently, and life is never going to be perfect, so I often encounter challenges that require me to think back to that week.
If anyone's feeling remotely as I did in 2013, I would just say book the Process as soon as you can, as it's probably the single most effective thing that will help you move on.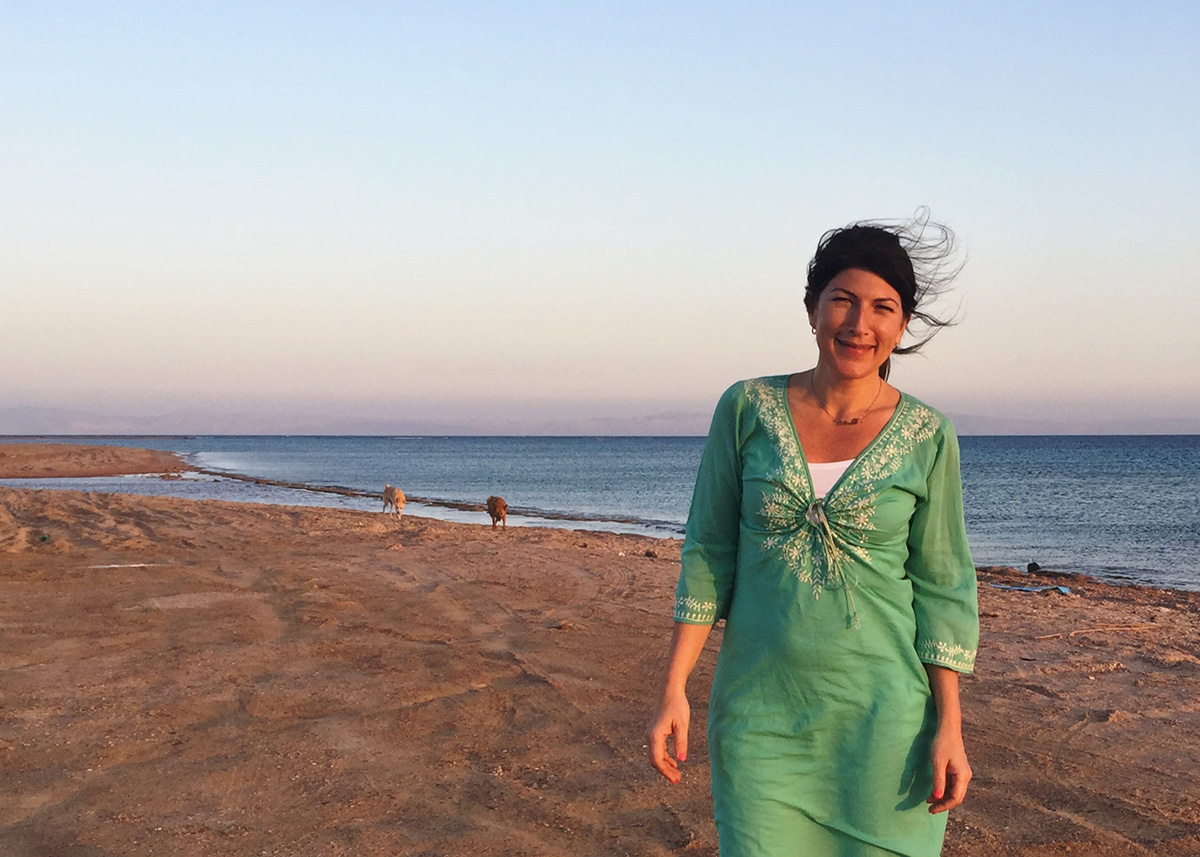 5 easy ways to change your mood:
Play your favourite uplifting tunes and have a little dance around the room (guilty pleasures such as Bucks Fizz are totally acceptable in this instance).
Call or visit a friend of family member who makes you laugh.
Go for a walk (preferably with a dog – my sister's Fox Terrier Dora and her relentless passion for chasing balls always makes me smile).
When there are clear skies, try and get out to watch the sunrise, sunset, full moon or stars.
Find a hobby and pursue it enthusiastically as often as you can. Mine's photography and it often lifts me on a down day.
Allie is featured in the 2018 issue of Hoffman magazine. To order a FREE copy for yourself, friends or family, click here.