Join our Hoffman French Retreat!
Are you looking for an opportunity to get away and be part of that lovely Hoffman energy again? To connect to the life your spiritual self is calling for? Would you like to shift some residual baggage and connect to your own inner magic? Even after the Process, sometimes our visions or good intentions can get pushed to one side as the routine of life kicks in.  Don't worry, we've created this special retreat especially for you!
Our five day retreat is suitable for anyone who has completed the Hoffman Process and wishes to open the door to a positive future. It's a great way to have a holiday and be beautifully looked after in the company of other Hoffman graduates.  It is also a wonderful space for couples who have both done the Process to come into a deeper connection together and share a new Hoffman experience.
The retreat is led by Supervising Hoffman facilitator Matthew Pruen and his wife Emma who is a self-esteem mentor and shamanic practitioner. Together they have opened up their beautiful home in the south west of France (near Bordeaux) and they will guide you each day and ensure all aspects of your Quadrinity are well catered for and pampered!
'In absolutely stunning countryside, in their beautiful and comfortable farmhouse, Matthew and Emma have created the perfect week to revisit Hoffman tools & also learn discover wonderful new rituals and experiences. Their teaching styles compliment each other perfectly. The food was continually fantastic. There's plenty of time to relax and reflect too and to swim in the pool or explore the area. My Hoffman circle has got wider and I feel as close to this group of people as I do to my original Hoffman buddies.'
DATES FOR 2019
April Retreat: Arrive Sunday 7 April for a 9am start on Monday 8 April.  Workshop runs Monday 8 – Friday 12 April.
Venue: La Loge, 16210 Yviers, near Bordeaux/Bergerac, France (View a map here)
Cost: £995 per person, to cover all tuition, food, accommodation and airport transfers.
What happens on the course?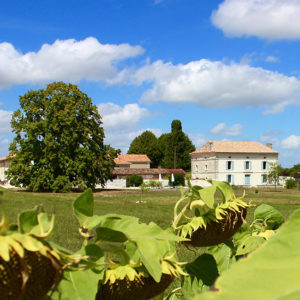 The course will draw from and build on your Hoffman experience. Each day offers connection to Hoffman tools as well as new techniques and experiences. There is also plenty of time to relax, go on trips, explore the area or just lie by the pool.
Create new opportunities in your relationships, family and work
Connect to the future that is waiting for you

Use the Hoffman tools and also learn some wonderful new ones
This breathtaking location enables us to offer some exceptional experiences in nature. It provides a perfectly secluded retreat atmosphere to support participants in having the breakthroughs they are looking for.
Optional massage, holistic treatments, yoga, salt-water swimming pool, mountain bikes and walks in the French Countryside are available, (some at an extra charge).
'A HUGE thank you to Emma and Matthew Pruen for their wonderful, generous and delicious hosting at The French Retreat. Slept like a log and feasted like a Queen. Wonderful. Highly recommended!'
Confidentiality notice: Please note that this event is held in conjunction with Matthew and Emma Pruen of the French Retreat. Any information you provide relating to the event, including pre-course work and post-retreat feedback, may be shared between the Hoffman UK office and French Retreat in order to facilitate your booking. If you have any concerns about this, please contact the Hoffman office on 01903 88 99 90 or email info@hoffmaninstitute.co.uk
'A powerful week in France, a way to re-engage with the Hoffman philosophy and tools but in far more relaxed way than the Process…'
'The setting is lovely and the hosting and facilitation was impressive and welcoming. Go for it!'
'Truly magical! The location and food were out-of-this-world and the workshops extremely interesting and insightful. I'd go again in a heartbeat!'