For 23 years Denise Quinlan's work included business development, marketing, sales and partnering roles for IT companies. Caught in a high-pressure corporate environment driven by quarterly targets, she began to question what it was all about. Two years and one amazing road-trip later, her days couldn't be more different.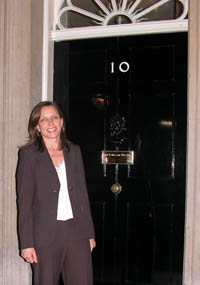 'In my 20s, I was the enthusiastic hard-worker, very willing to put in way-more-than-necessary hours. By my 30s, I didn't have the same energy to fling at it. With my Dad very ill, some of my original motivators fuelling the hamster-on-a-wheel lifestyle were no longer there. Then, to top it off, a long-term relationship came to an abrupt end.
I needed clarity, so in my early 40s I signed up for coaching and realised that what I was seeking was a job that I loved. The hunt for my personal Holy Grail led to me volunteering at the Prince's Trust, completing a 3 year part-time Shiatsu massage course and volunteering at the London 2012 Olympics.
Despite all these wonderful new experiences, I was still struggling to understand my underlying purpose. I knew something had to change – I just didn't know what or how. At this point my coach suggested the Hoffman Process, so I enrolled on the week-long course in January 2011.
With hindsight I can see that I was 'simply' looking for happiness. However, that felt quite self-indulgent to admit – especially as I was in denial about how unhappy I was.
Getting a Fresh Perspective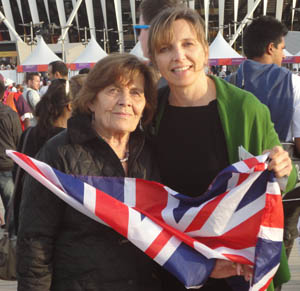 One of the biggest insights I got from the Process was a new perspective on my relationship with my parents. I appreciate that being a parent is probably one of the toughest jobs in the world. However, the Process emphasised, quite rightly, that the only change I can be responsible for is my own. With that awareness I knew that the onus was on me. The only way my relationships would change was if I changed the relationship I had with myself first.
I'd peeled back some layers on the course, and I needed to peel back a few more. So I booked one-to-one therapy to build on what I'd uncovered – something I'd never have considered pre-Hoffman.
The Process week itself is crafted fabulously and brought some tremendous revelations. It helped me develop new ways of relating and, although my father died before I did the course, my relationship with my mother is now much more harmonious. I'd describe the Process as the biggest catalyst ever. As they say themselves, it isn't a magic wand. For me, none of the changes happened easily nor without conscious work – we're all a 'work-in-progress'.
Some of my Process friends found their lives changed quite quickly after the course. Typically, they already had an inkling of the changes they wanted and the Process served to crystallise it. My first steps were to make a lot of small changes at work and people noticed the difference. I was much less likely to get pulled into other people's dramas and more able to handle the stress of quarterly targets. But eventually, after much reshaping of my role to bring back my mojo, I realised what I enjoyed most about my working day: the beautiful 9 mile cycle commute through some of London's most stunning locations.
I was at the end of the runway – so I asked to take a sabbatical.
Looking for Clues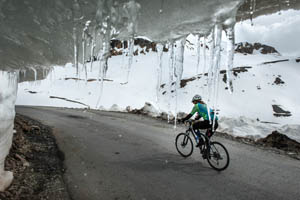 As a keen cyclist and with my love of the outdoors, I volunteered to work in India on a model organic farm and to teach English in a Nepalese school.
As part of the trip I cycled 3,500 km from Mumbai to the southern-most tip of India and 1,500 km in the Himalayas. It encompassed the three highest motor-able passes in the world. One of the many highlights was a two week trek in Nepal to the Tibetan border across very isolated primitive terrain – a long way off the tourist trail.
While I was away I'd thought my new role might involve business mentoring because when I instigated a business SWOT (Strengths, Weaknesses, Opportunities & Threats) analysis while on the organic farm I appreciated how valuable they found it. It occurred to me that my experience and knowledge was very transferable, both in a literal geographical sense and across industries.
The Process had also made me even more self-aware and observant, so the cultural contrasts on my travels really stood out. For example in the west we're typically rich in financial terms, yet often emotionally poor. In India and Nepal I saw how emotionally rich they are, even if they're not financially resourced.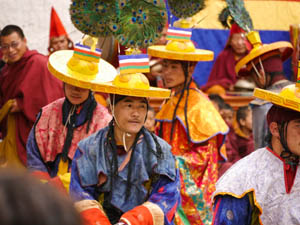 Typically these nations live as a collective; they share easily with strangers. I noticed the way that they drink from a shared water bottle ensures they don't spread infections, and they offer each other emotional support in a way that we generally don't in the west.
However, the biggest clue to my dream job came from the imagery of India. For the first week I found it hard to sleep with so many amazing pictures going through my mind. My visual creativity reawakened hand in hand with my love of photography. I returned with over 7,000 photos and a desire to tell a story through images from an original perspective.
Taking a New Path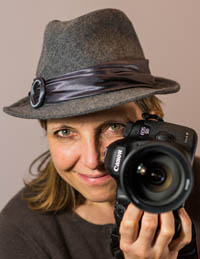 Once back, I left my job to go freelance as a photographer and visiologist. I self-published a photo journal called A Month in Rural India and enrolled on a photography course to top up my skills, while establishing my 'Insightful Images' business.
These days I help my clients tell the story of themselves and their business to their customers and prospects, through their profile photos, website and social media images.
When I look back now I realise how much I was at cross purposes with myself. Like a wind blowing at a cross current to the sea, with the constant low-level friction gently sapping my energy as well as eroding my sanity and happiness.
Spending so much energy trying to love my job without understanding that I needed to change a number of things, including the job itself, was a huge realisation.
And in a fabulously heart-cherishing way for me, my Mum is one of my biggest and proudest supporters. I'm hugely appreciative and grateful for all the work, energy and time that both my parents devoted to bringing me up alongside my brothers. A feeling that may have taken a lot longer to reach, if at all, without the Process.
Now – I've 'come out' as a creative and I'm loving it!'
You know it's time for a career change, when…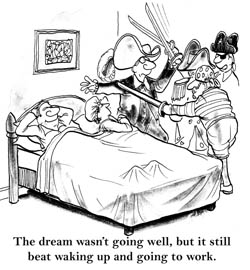 1. Your commute is the best part of your day
2. You're spending a lot of energy trying to get something out of your job that's meaningful for you
3. You have a deep sense of just 'going through the motions'
4. You know you need to do something different but can't figure out what
5. Your head might justify your reasons for being at work but they don't sit well with your heart
 For more about Denise visit insightfulimages.co and follow her on Twitter @insightfulphoto
Click to view Denise's photo journal A Month in Rural India
You can also pick up tips on branding from Denise's video interview on Business Connections Live – How to Stand out From the Crowd
Edited by Nikki Wyatt
Cycling Photograph by Manish Lakhani
Photograph of Tiji (demon) festival in Lo-Manthang in Nepal by Denise Quinlan