With Expert Comment from Psychologist and Author, Anni Townend
Self-Esteem and Body Confidence: The most important models for how we care for ourselves and how we view our body originate from childhood experiences and the media. For example, as children we may find that we gain most approval from looking after others so we learn to suppress our own needs, or we may gain most positive attention for our achievements, so we focus on being productive and lose touch with our emotions. Our physical body often reflects our feelings, as was the case for Lina, or it can be a battleground where we play out our issues of control, self-judgement and self-esteem.
From Mood Swings and Cravings to Feeling Good in Her Skin. Lina Ghazal.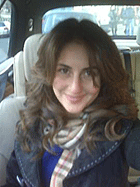 Lina is a Senior Product Manager for L'Oreal, so she's long been aware of the way we can obsess about our bodies. She did the Process in July 2009 and found her relationship with her body became much healthier.
'I did the Process because my moods were yo-yoing all the time and this was also reflected physically. Sometimes my body was my best friend and sometimes it was my worst enemy. When I felt in control of what I ate and I exercised regularly I felt great but when I allowed myself to binge and didn't exercise much, I felt really low. So I could see that my body and emotions were totally linked. Whether I felt in control of my body or not, it would take up a lot of mental and emotional energy. My body-consciousness started in my teenage years. I went to an all-girls school and looking back my body perception became out of proportion – a few extra pounds looked huge to me. Now, Post-Process, I look in the mirror and I might judge something negatively but I can snap myself out of it because the Process has made me aware that I've gone into judgement; that I can choose my feelings and therefore what mood I'm in.
Guilt-Free Croissant
Before the Process I was very conscious of what I ate. I either denied myself what I really wanted or binged and felt guilty. One of my Process promises was to listen to my body and enjoy what it asked for – including food. Since the Process I'm no longer focused on my weight, yet a year later people tell me I look better than I ever have. It's funny, I always wanted to be one of those people who could eat anything and now it seems that I am. I find if I allow myself what I want, I don't get cravings, yet this change has been effortless. I can now enjoy a guilt-free croissant and believe me it's the best-tasting thing I've ever had! I have no idea how much I weigh now because I've stopped weighing myself. I was probably slimmer when I was dieting and I used to think that the slimmer I was, the better. Now I feel that my current weight is right for me – it's real and authentic. We can't control our eye colour or the shape of our nose but because we can control our weight, we have judgements about it. I realised that once I stopped trying to control it, I felt happy. As somebody said: 'Happiness is not having what you want, it's wanting what you have'.
Top Tips For Feeling Good
My best tip is to do a little enjoyable exercise every day. It not only helps your health, it helps your mood. Listen to how your body wants to move. 20 minutes of something you enjoy is better than an hour of what you 'should' do. I'd been in the same vicious cycle with exercise that I was with food. Now I do half an hour on my exercise bike in the morning whilst watching something funny on TV – but only if I want to and I don't beat myself up about it if I don't. As long as there's guilt, it's the key to self-sabotage. To sort your relationship with your body you first need to get to grips with guilt, anger, fear and other emotional triggers which cause you to mistreat it. Since dealing with these on the Hoffman Process I've a sense of calm and trust in myself and my surroundings. I'm more at ease and more decisive. I'm much more consistent in the way I react. Now I feel more in control and there's more room for contemplation. After the Process I used the Visualisation CD weekly for the first year; now if I feel stressed or if something big is coming up I'll still listen to the CD because it takes me back to how I felt on the Process – content, present and at peace.'
From Auto-Pilot to Self-Awareness

Nutritional Therapist, Candida de Melo did the Process in January 2010 and has since put fun back into her life and relationships.
As a teenager I was very ill, which is what led to my initial interest in nutrition. Today, thanks to Nutritional Therapy I have more energy and better health than I had at 16. However, when I reached my 50s I realised that, although I was looking after myself physically, I needed to dig deeper into my emotions. I knew from personal therapy that I was carrying anger which had its roots in my childhood. I'd also got divorced two years before doing the Process and I wanted to come to place of peace with that.
The Importance of Compassion and The Gift of Fun
From that point of view the Process was amazing. I thought I was the only one in the world with my feelings, which was very lonely, but the Process helped me see that I was just normal. The way I now relate to my family of origin and my ex-husband has changed radically. Before the Process I tried to forgive, but I still felt so angry. The Process helped me understand the pain my parents had experienced in their childhood and that's what changed me – then I really felt compassion, which extended to all my relationships. I used to blame myself so much but I finally understood that I hadn't learned to take care of myself as a child, but I could choose to start caring for myself now. Before the Process I thought the most important thing was work and giving to others but I now realise that I need to balance that with more fun. There is still room for improvement. It is a process! I also feel much more deserving of dressing attractively and enjoying myself. When I was young in Cuba we used to sing all the time, it's part of the culture, so after the Process I joined a Brazilian vocal group where we sing Brazilian songs. I also make more time to see friends and instead of just being a 'good mother' to my daughters I also have fun with them now – they really noticed the change when I returned from the Process!
I see this as an ongoing journey of self-awareness, not a magic wand. The Process tools help me get back on track when I need to and I've done some individual coaching with Hoffman teachers when I've got really stuck. I went for a follow up weekend towards the end of last year and I intend to go for another refresher weekend in the next few months, to catch these old patterns before they creep back. I'd describe my life as before Hoffman and after Hoffman – it was that life-changing. It's worth every penny. I can't thank everyone involved in the Process enough. It's an extraordinary combination of work and people. Life is so much better now and I'm immensely grateful.
Bringing Awareness to Cravings and Nutrition
Professionally I often see people going through self-blame with their nutrition in the same way I did with my feelings. They may feel guilty for drinking too much coffee or weak-willed when they reach for chocolate. But rather like the Process, a greater awareness of the causes mean that health issues you've been told to 'live with' can often be improved. The foods we eat today are so nutritionally different from what they were even 50 years ago that nutritional deficiencies are rampant. This is affecting people's health like never before. We are overfed but undernourished. Some of us use coffee and chocolate as energy boosters, when actually dealing with the nutritional deficiencies and imbalances that make us reach for these to keep going, is the best solution. People are definitely more aware of the importance of food now, but whilst they may try to give up things they know are unhealthy, they may not know of suitable healthy substitutes or which supplements would benefit them most, which is where professional guidance can help. So if you're blaming yourself for your 'weaknesses', compassion and awareness might be the key there too.
Candida offers nutritional consultations in person and, where that isn't possible, via Skype. Visit: www.individualnutritionaltherapy.com or email: mcnutrition@aol.com
Anni Townend – Business Psychologist, Coach and Author – How does the Process help body confidence and self esteem?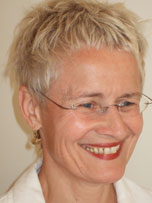 One of the great gifts of the Process is finding compassion for ourselves, which is at the heart of self-esteem. Loving and accepting ourselves for who we are, and taking responsibility for our thoughts and feelings is what the Process helps people to do so well. It also offers tools to maintain and further develop self-esteem long after the Process has finished.
For some of us, low self-esteem can lead to behaviour and sometimes addictions, which only make us feel worse; for others there may be feelings of shame about our bodies which we try to hide. These may surface in negative and sometimes destructive behaviour which can make it difficult to have relationships or to get close to others. It can be a lonely and difficult place.
Finding Peace
The Process encourages us to identify the patterns that get in the way of having a positive and loving relationship with ourselves. We become aware of the thoughts, feelings and behaviours which hold us back, keep us small and it allows us to physically express and release these emotions. The Hoffman Process is a journey of self discovery, of getting back in touch with the loving, lovable and loved person that we truly are. It can enable us not only to create a positive relationship with ourselves but also truly loving relationships with others. For many participants the greatest gift is finding peace and a place within themselves that they can draw on and develop long after the Process itself.
Anni coaches in person and on the phone. Anni's book Assertiveness and Diversity was published by Palgrave Macmillan in 2007 and is available from Amazon. Visit: www.annitownend.com or email: anni@annitownend.com
Interview with Nikki Wyatt