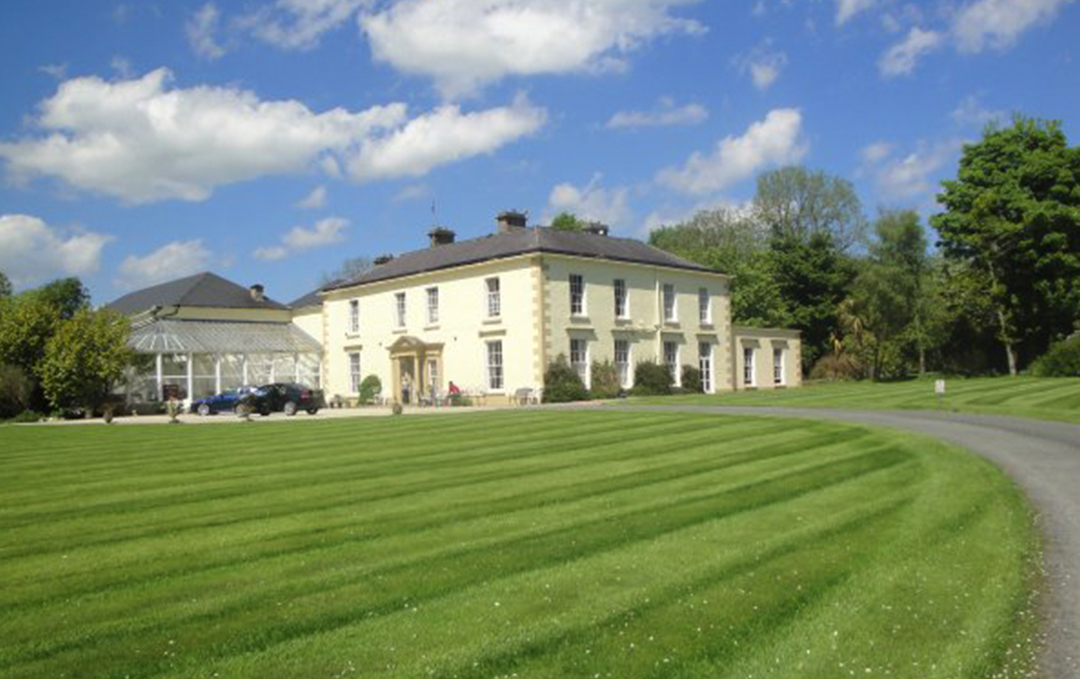 Come and join our new Hoffman Process in Ireland…
We are delighted to announce that we have located an excellent new venue for the Hoffman Process in Ireland – Castle Grove Country House in beautiful co. Donegal.
This stunning Georgian house, near the town of Letterkenny, stands within its own private estate with spectacular views overlooking Lough Swilly. The house has comfortable en-suite bedrooms, beautiful grounds and organic food including vegetables from its own garden. Castle Grove has the perfect ambience for the expressive and healing work of the Hoffman Process.
This Process will run from Saturday, 25 November to Friday, 1 December 2017.
The cost is €3,200 (including accommodation and VAT).
Click here to proceed to our UK website to pay a deposit by credit card. Click here for more information and other payment options.
The Process at this special venue will be limited to a maximum of 20 students, so early registration is advised.
All bedrooms at Castle Grove are en-suite. While most accommodation is shared with one or two others of the same gender; there are also four single bedrooms offered on a first-come, first-served basis at an additional cost of €160 for the week payable to Hoffman in advance. Please let us know when you register.
There is the opportunity to stay at Castle Grove the night before the Process on Friday 24 November at an additional cost of €55 per night for bed and breakfast or €85 which includes dinner. You can confirm this when you register or on the food/arrival form that will be sent to you a month before the Process start date.
At the end of the Process it is highly recommended that you take some additional time to integrate all you have learned and also to have some time to relax before rushing back. At Castle Grove you have the option to stay on for Friday 1 December and even extend into the weekend. This would be a lovely way to complete your Process experience. These additional accommodations are offered at special Hoffman rates and are payable directly to the venue.
We have created an FAQ page to answer any questions about costs, location and other practical details.  You can also register for this Process by clicking here.
Our Hoffman Supervising teacher and Irish Coordinator, Jeremy Kynaston will be leading the teaching team on this Process. If you're based in Ireland, you're very welcome to speak to Jeremy about the Process on: 1 820 4422. Alternatively you can call the Hoffman main office on: +44 (0) 1903 88 99 90.
We look forward to welcoming you to our new venue and to the Hoffman Process experience!