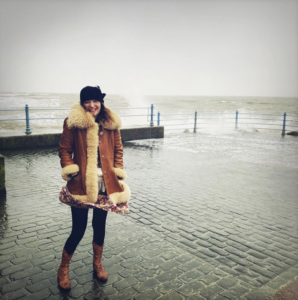 Closure takes place on the Thursday evening of the Process. It's an intense evening with a lot going on; your Emotional Child grows up to become your Emotional Self, your integrated Quadrinity comes fully together, you break free of the cords of Negative Love and you make a commitment to life on the Right Road.
You may remember experiencing powerful visualisations around forgiveness, Spirit and connecting with your parents – and then opening your eyes to a flock of supportive new geese from the Hoffman community, just flying by for a visit… Some of you may even have have been those supportive geese from time to time, attending Closure as a guest to celebrate your Process anniversary, or for the Closure of a friend or family member.
In this very special webinar, Supervising Hoffman facilitator Emma Ferguson will lead us again through the full 90-minute Ceremony of Integration. No workbooks, pens or paper are needed for this one; just you, connected to your Hoffman vibe, with your Spiritual Self leading the way. We look forward to celebrating with you!
Love is the rendering, the flowing, the outpouring,..
The outgoing of emotional goodness…
To myself first,
And then to those around me…
Date: Wednesday 22 July, 2020
Led by: Supervising Hoffman teacher, Emma Ferguson
Time: 7.30-9.00pm (UK BST – British Summer Time)
Platform: Zoom
Click here to register for the event and we will email you a confirmation nearer the time with login details.
Please note that our offices close at 5.00pm on Wednesdays, so although we'll try our best to respond to last-minute emails, this may not always be possible. We will open the Zoom waiting room at 7.15pm and welcome you in for a prompt 7.30pm start.
You may also want to have a look through your workbook in advance of the call, or browse through our online toolkit to jog your memory. Please note that parts of the call may be transcribed or recorded for future event marketing.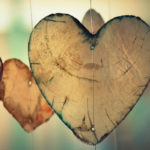 The webinar is open to all Hoffman Process graduates (regardless of where in the world you did your Process) and there is no charge to take part, although if you are moved to contribute to the cost of us continuing to running these webinars, you're very welcome to pay what you feel.
---
We are offering a series of virtual connection events that we hope you will be able to attend. For details, see the Post-Process area of this website, and keep an eye on your newsletter or our private Facebook group for regular updates.
We also offer one-to-one catch-up calls with people who'd like to explore ways to reconnect to their Hoffman experience. Email graduates@hoffmaninstitute.co.uk to book a session.
Celebrate Closure: with Emma Ferguson


July 22, 2020




7:30 pm - 9:00 pm