Vindictive? Me, vindictive?
Acknowledging our vindictiveness invites us to explore the darker side of being human, the ways in which we hold on to resentments and want to get back at those who made us suffer, making them suffer more. Holding onto vindictiveness could result in you denying the forgiveness and compassion you've experienced, and might find you out in the garden in the middle of the night digging up the hatchet you'd buried!
Mother Theresa knew that humans are capable of tremendous good when they embrace the whole of who they are, light and dark. She said that she wouldn't have been able to help so many if she hadn't acknowledged, and done something about, her own Vindictiveness.  The way out is through turning and facing it, identifying it, feeling it and expressing it.
Are you ready to acknowledge your vindictiveness?  And ready to do something about it, with guidance, accompanied by a supportive group of other Hoffman graduates? On the other side is a deeper, richer experience of our humanity.  A deeper, richer connection to our Spiritual Self. A deeper, richer life of compassion, ease and wholeness.
Date: Wednesday 15 July, 2020
Led by: Supervising Hoffman teacher,  Jeremy Kynaston
Time: 7.30-9.00pm (UK BST – British Summer Time)
Platform: Zoom
To book your place, simply email graduates@hoffmaninstitute.co.uk and ask to be registered for the Vindictiveness webinar.
We will email you a confirmation nearer the time with login details. Please note that our offices close at 5.00pm on Wednesdays, so although we'll try our best to respond to last-minute emails, this may not always be possible. We will open the Zoom waiting room at 7.15pm and welcome you in for a prompt 7.30pm start.
You may also want to have a look through your workbook in advance of the call, or browse through our online toolkit to jog your memory. Please note that parts of the call may be transcribed or recorded for future event marketing.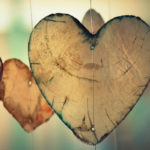 The webinar is open to all Hoffman Process graduates (regardless of where in the world you did your Process) and there is no charge to take part, although if you are moved to contribute to the cost of us continuing to running these webinars, you're very welcome to pay what you feel.
---
For details of other Hoffman events via Zoom, see the Post-Process area of this website, and keep an eye on your newsletter or our private Facebook group for regular updates.
We also offer one-to-one catch-up calls with people who'd like to explore ways to reconnect to their Hoffman experience. Email graduates@hoffmaninstitute.co.uk to book a session.
Vindictive... Who, me? : Jeremy Kynaston


July 15, 2020




7:30 pm - 9:00 pm