"Deep into the summer now, and time to reap the rich rewards of all we have enjoyed, learned and grown into over this time. We will be looking at tools and practices to nourish and enhance our experiences of our Spiritual Self – on the themes of ripening and fruition. As summer concludes her majesty, we can deepen into life and there will be plenty of ideas for keeping ourselves connected and warm inside for the upcoming autumn and winter. Come and feast on your life!"
Date: Wednesday 19 August, 2020
Led by: Supervising Hoffman teacher, Eliza Meredith
Time: 7.30-9.00pm
Platform: Zoom
We will open the Zoom waiting room at 7.15pm and welcome you in for a prompt 7.30pm start.
To book your place, simply email graduates@hoffmaninstitute.co.uk and ask to be registered for the Making Hay webinar.
We will email you a confirmation nearer the time with login details and a PDF worksheet for you to use in the session. If you don't have access to a printer, it's fine – make sure you have some paper and pen. You may also want to have a look through your workbook in advance of the call, or browse through our online toolkit to jog your memory. Please note that parts of the call may be transcribed or recorded for future event marketing.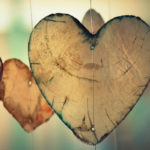 The webinar is open to all Hoffman Process graduates (regardless of where in the world you did your Process) and there is no charge to take part, although if you are moved to contribute to the cost of us continuing to running these webinars, you're very welcome to pay what you feel.
---
For details of other Hoffman graduate events via Zoom, see the Post-Process area of this website, and keep an eye on your newsletter or our private Facebook group for regular updates.
We also offer one-to-one catch-up calls with people who'd like to explore ways to reconnect to their Hoffman experience. Email graduates@hoffmaninstitute.co.uk to book a session.
Gratitude as a pathway to love and joy


August 19, 2020




7:30 pm - 9:00 pm