Self-exploration through a systemic lens
Join supervising Hoffman teacher Matthew Pruen for an introduction to this profound and yet very practical approach to exploring yourself and all your various belongings.
Matthew says:
'Systemic Constellation Work – so called because the word constellations evokes a sense of how many things interact together – are a unique way of looking at our lives and relationships. All human systems from nations to tribes and of course families are, in this sense then, also constellations. This approach maps it all out for us so that many of the dynamics that are normally hidden become visible. Somewhat like a mobile above a child's cot, when one of the elements move, all the others interact with one another too. Constellations compassionately illuminate all this.
And so, if the Process helps us see where and how we learnt our patterns – and compassionately disconnect from them – Constellations help us map them out clearly and re-draw the map to better live our lives.
Some years before attending my Hoffman Process in '98 I was lucky enough to attend a Constellation Workshop. This, now more established, feature of the well-being sector was then relatively new on the scene. Although I attended mainly on the basis of a dear friend's enthusiasm, it changed the way I see the world and opened the door to training as a practitioner. Hoffman, and many other wisdom traditions soon followed.'
Date: Wednesday 16 September, 2020
Led by: Supervising Hoffman teacher Matthew Pruen
Time: 7.30-9.00pm
Platform: Zoom
We will open the Zoom waiting room at 7.15pm and welcome you in for a prompt 7.30pm start.
To book your place, simply email graduates@hoffmaninstitute.co.uk and ask to be registered for the Constellations webinar.
We will email you a confirmation nearer the time with login details. There is no workbook for this webinar, and nothing to prepare in advance; however Matthew asks; "Please have paper and pen in case you want to make notes and, to fully participate in the exercises, make sure you have a handful of small objects such as stones, beads, buttons etc. About a dozen would be good. It'd be good too, if they were each slightly different from one another – different shapes  or colours) as opposed to all identical.'
You may also want to have a look through your workbook in advance of the call, or browse through our online toolkit to jog your memory. Please note that parts of the call may be transcribed or recorded for future event marketing.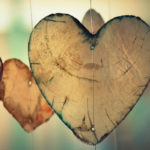 The webinar is open to all Hoffman Process graduates (regardless of where in the world you did your Process) and there is no charge to take part, although if you are moved to contribute to the cost of us continuing to running these webinars, you're very welcome to pay what you feel.
---
For details of other Hoffman graduate events via Zoom, see the Post-Process area of this website, and keep an eye on your newsletter or our private Facebook group for regular updates.
We also offer one-to-one catch-up calls with people who'd like to explore ways to reconnect to their Hoffman experience. Email graduates@hoffmaninstitute.co.uk to book a session.
Gratitude as a pathway to love and joy


September 16, 2020




7:30 pm - 9:00 pm