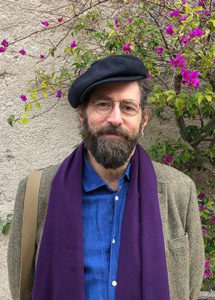 Your Dark Side, most simply put, is all of your negative patterns together. It's the negative bias of your brain, a habitual, conditioned survival system that feeds on your insecurities and thrives on dragging you down. Your Dark Side is your very own internal saboteur, a relentless inner critic; it's a parasite on your Intellect, whispering lies that undermine your connection to your authentic Spiritual self. Typically, it says things like:
'Look at how happy they are! You can't be happy like that, so don't even try'
'You'll never be good enough'
'Look what you've done again, always getting it wrong '
'Who do you think you are?'
'It might be a great webinar, but what difference will it make?'
The good news is that although your Dark Side might claim to know who you really are, its narrative can be challenged. In this webinar, Matthew will look at tools and techniques that we can use to defend ourselves from a 'Dark Side attack' and explore how – with mindful awareness and consistent practice – we can learn to co-exist with our Dark Side, call out its lies and diminish its hold over our lives.
Date: Wednesday 24 March
Led by: Supervising Hoffman UK facilitator, Matthew Pruen
Time: 7.30-9.30pm (please login from 7.15 to ensure a prompt start)
Cost: £15. To book your place, please use the registration and payment box at the top of this page.
Platform: Zoom
We will email you a confirmation nearer the time with login details and a copy of the workbook for the session. It will also be helpful to have a paper and pen. On the evening, we'll open the Zoom waiting room at 7.15pm and welcome you in for a prompt 7.30pm start.
Please note that parts of this session may be transcribed or recorded for future event marketing; you're very welcome to communicate via Zoom's chat function if you wish to remain anonymous.
---
New to Hoffman? For more information about the Hoffman Process and other introductory events, visit our next steps page, where you can find details of other online and phone events, or sign up to our newsletter.
For details of  Hoffman graduate events via Zoom, see the Post-Process area of this website, and keep an eye on your newsletter or our private Facebook group for regular updates.
The Dark Side: with Matthew Pruen


March 24, 2021




7:30 pm - 9:30 pm