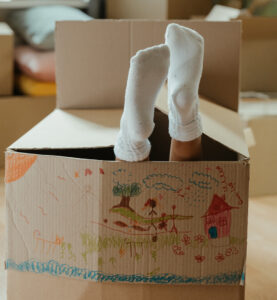 Over the past year, what have you learned about your parenting style and managing life with your children during lockdown? What do you want to acknowledge, mourn or celebrate as you all move forward?
This half day workshop will give you time to look at the learnings, the gifts and the steps for re-integration. We will explore positive and negative feelings about returning to school and new forms of socialising. We will pay attention to your child's natural rhythm and how we can best support them.
Come and join us for an inspiring and important review and learn some positive ways to plan for the future, bringing consciousness to your parenting and tips on how to navigate life for you and your children as we all step into a new normality.
Date: Saturday 15 May
Time: 10.00am to 3.00pm (UK time), with a one-hour lunch / screen break
Led by: Supervising Hoffman Facilitator Eliza Meredith and Psychotherapist Michelle Matthews
Cost: £65.00 per person / £110 per couple. To book, use the payment dropdowns at the top of this page.
Platform: Zoom
Practicalities:
The workshop is open to all – you do not have to have done the Hoffman Process or Essentials to attend.

We'll be focusing on the age range 0-12. But if you have spread of children that includes early teens, please let us know on the booking form.
Grandparents/carers who would like to attend in order to support extended family are very welcome. However, please be aware there will be areas of the workshop that focus on how it's been to live under the same roof.
Couples attending together are very welcome. A discount rate of £110 is available to co-parents.
If you have any questions about this workshop, we'd be happy to help. Please email info@hoffmaninstitute.co.uk or call the office on +44(0) 1903 88 99 90
---
Confidentiality notice: Confidentiality is important in this workshop so that all participants feel safe to be fully self-expressed and (if desired), to share their experiences. By registering for this workshop, you agree not to discuss any other participant's experience or anything that another person shares in a way in which that participant can in any way be identified. You also agree not to record audio or video for any portion of the session or to screengrab still images. Wherever possible, we ask that you keep your own camera switched on, in order that we are all visible and present to each other, as this helps to enhance trust and community.
Cancellation policy: Bookings cancelled within seven days of the start of the course will not be refunded.
Stepping outside the box: Post-lockdown parenting workshop


May 15, 2021




10:00 am - 3:00 pm