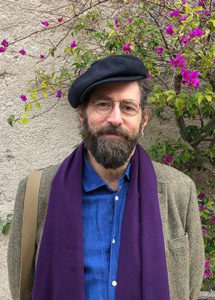 Our Reconnection Day in Dubai will be led by Supervising Hoffman facilitator Matthew Pruen (pictured). Matthew has worked as a Hoffman facilitator for more than a decade, supervising Processes in the UK when he's not running courses at his retreat venue in France.
If you'd like to remind yourself of how the Hoffman tools can support you to make positive life changes or are facing a life challenge – at work, in relationships, with health, stress or self esteem – this is a golden opportunity to reconnect.
You're welcome to attend this workshop with friends, partners or family members (as long as they're Hoffman graduates too), wherever in the world you did your original Process.
What will I gain from a Reconnection Day?
* Check in and rebalance your Quadrinity.
* Reconnect to your Spirit and develop simple, daily practices to maintain that connection.
* Refresh your use of the Process tools.
* Revisit the tools that can support you in your life and all of your relationships.
* Remind you of your Process insights and reinforce your positive changes.
* Rekindle a sense of community.
* Refresh your vision, identifying and overcoming any blocks you may have to achieving it.
* Laugh, smile and have fun!
Date: Friday 20 March
Time: Arrive from 9.00am for a prompt start at 9.15am. We'll aim to finish by 4pm.
Cost: £130 per person – please book above
Venue: Dubai Drums/Urban Tribe Studio, Street 17, Al Quoz Industrial, Area 4, Dubai, United Arab Emirates, P.O. Box: 73102
---
Hoffman will provide snacks and drinks, as well as various options for lunch. We appreciate that participants with special diets may still prefer to bring their own food, and/or there will be time during the morning break for you to order in a delivery if you'd prefer.

A small workbook for the day will be provided. Please bring a notepad and pen.
If you have any questions about the day or would rather book over the phone, please call the office on +44(0) 1903 88 99 90
Reconnection Day: Dubai


March 20, 2020




9:00 am - 4:00 pm
Venue Phone: +971 56 744 2129
Venue Website: https://www.dubaidrums.com
Address:
Street 17
, Al Quoz Industrial, Area 4,
Dubai
,
73102
,
United Arab Emirates
Description:

Nearest landmark: back of Al Ahli driving School
Driving from Umm Suquim road, take a right before Al Ahli, then at the T junction, left and first right onto 17th Street.
Look for a sign that says Urban Tribe Studio on the right, opposite Buadil Building Constructing.