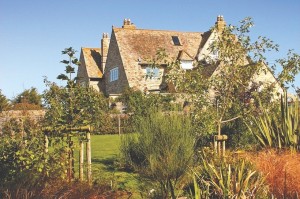 The Q2 is a three-day residential course, usually starting on a Friday and finishing on a Sunday. Sometimes described as 'the three-day refresher', Q2 is the perfect space to reconnect with your Hoffman experience and work on any new issues that are coming up in your life today.
You can choose to do the Q2 with partners, family, Hoffman buddies or friends as long as they are Hoffman graduates as well. Double, twin and triple accommodation is available at Florence House (on a first-come, first-served basis).
There's no limit to the amount of Q2s you attend, although generally we'd advise you to wait at least three months after your Process before attending your first Q2.


The Q2: What people say

I left the Q2 with my awareness sharpened, my faith in myself reinforced, and my determination to keep striving towards the life I want – and undoubtedly deserve – refreshed. I have a renewed commitment to caring for myself; to be the real me.
David Ward, who shares his experience of the Q2 in an article with fellow Q2-er Adam Douglas
here
'I knew that I needed to do something and, since Hoffman had transformed my life in so many ways already, I had faith that the benefits of the Q2 would be revealed by actually doing it. Sometimes, you just have to hold your nose and jump…'
Cath McNeill, who did the Q2 eighteen months after doing the Process. Click here to read Cath's article 'I held my nose and jumped…'
---
Post-Process support events take place regularly throughout the year. You can see a summary by date on the Post Process Events page here.
If you would like information on any of the events listed or help with registration and booking, you can contact the office by email or by telephone on (+44)1903 889 990
We recommend that you familiarise yourself with our residential workshop terms and conditions before you register. You can find them here.
---