Building resilience in challenging times
Resilience is the capacity to stay grounded, centred, and balanced in the face of life's challenges. Through practice, we can expand our level of tolerance for challenges. We will explore tools and practices to support our capacity for a satisfying, joyful life, whether experiencing smooth sailing or rough waters.
Date: Wednesday 1 April, 2020
Led by: Supervising Hoffman teacher, Eliza Meredith
Time: 7.30-9.00pm (UK BST – British Summer Time)
Platform: Zoom
To book your place, simply email graduates@hoffmaninstitute.co.uk. Please say which webinar you are booking for.
We will open the Zoom waiting room at 7.15pm and welcome you in. Eliza (who also hosts our hugely popular parenting workshops) will lead us in a specially-prepared session that will focus on ways we can build resilience using Hoffman tools and strategies to use when our sense of self is challenged.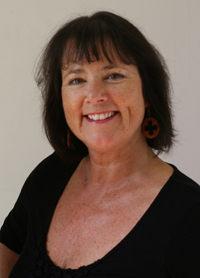 There'll be a small amount of time to answer any questions you might have, and we'll finish around 9.00pm.
We will email you a confirmation nearer the time with login details and a pdf work sheet for you to use in the session. If you don't have access to a printer it's fine, just make sure you have some paper and pen. You may also want to have a look through your workbook in advance of the call, or a browse through our online toolkit to jog your memory.
The webinar is open to all Hoffman Process graduates (regardless of where in the world you did your Process) and there is no charge to take part, although donations to the Hoffman Scholarship Fund are welcome. Please note that parts of the call may be transcribed or recorded for future event marketing.
---
We are offering a series of virtual connection events that we hope you will be able to attend. For details, see the Post-Process area of this website, and keep an eye on your newsletter or our private Facebook group for regular updates.
We also offer one-to-one catch-up calls with people who'd like to explore ways to reconnect to their Hoffman experience. Email graduates@hoffmaninstitute.co.uk to book a session.
Post-Process webinar: 18 March with Serena Gordon


April 1, 2020




7:30 pm - 9:00 pm