We're sorry, but all tickets sales have ended because the event is expired.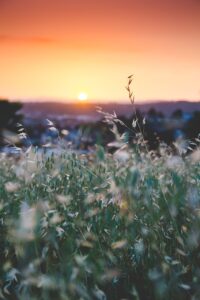 Explore what happens when there is nothing to do but breathe…
Meditation causes the pituitary gland in our brain to release endorphins which make us feel good, emotionally and physically. Meditation also enhances activity in the area of our brain that's associated with positive emotions and experiences. It reduces stress and anxiety, increases self awareness and focus, and gives us a positive sense of calm, peace and balance that can benefit both your emotional well-being and your overall health.
Come and experience for yourself. Join Supervising Hoffman Facilitator Emma Ferguson for a full week of morning inquiry through stilling the mind and connecting with other Hoffman explorers. Allow the space to guide you.
Dates: Monday 5 – Sunday 11 April inclusive
Time: 6.30am until 7.00am BST (Please login from 6.15am)
Cost: £35 for the full week (7 sessions) Book using the button at the top of this page
Platform: Zoom
What people say:
I just wanted to let you know how beneficial I found Emma's meditation classes. Although I've been practicing regularly for over a year now, the combination of having completed the Process in December, Emma's beautiful coaching, and the presence of other friendly faces really helped me through a difficult week. Feb 2021 attendee
Many thanks for organising the the Morning Meditation week with Emma. It was an extremely beneficial experience. What a great way to start the day! It has provided me with a good framework to making my own meditation practice a more regular feature in my life. Feb 2021 attendee
Seven days of getting up at 0600hrs was just the boost I needed to get me going on my journey of meditation. Being fairly new to the practice, it was thoughtful that the course was different each day and some great ideas and quotes were shared.Feb 2021 attendee
---
Please note:
As the intention is to share a still and peaceful space, please login to Zoom from 6.15am to allow the meditation to begin on time at 6.30am without interruption.
For the benefit of all, there will be no admission once the session is underway.
For your own benefit, please make sure that you attend these sessions from a quiet space with a stable internet connection where you will be free from interruption, warm and comfortable.
Please join with your camera on at the start. You can turn it off when the meditation begins.
As the intention is to observe the cumulative effect of a daily practice, we will not be offering daily access to these sessions, and hope that those who register for the week will be able to join for as many of the daily meditations as possible.
Confidentiality:
Confidentiality is important in this workshop so that all participants feel safe to be fully self-expressed and (if desired), to share their experiences. By registering for this workshop, you agree to not discuss any other participant's experience or anything that another person shares in a way in which that participant can in any way be identified. You also agree to not audio or video tape any portion of the session and, wherever possible, to keep your own camera switched on in order that we are all visible and present to each other. This helps to enhance trust and community.
Wake up and Wonder: 5-11 April


April 5, 2021 - April 11, 2021




6:30 am - 7:00 am