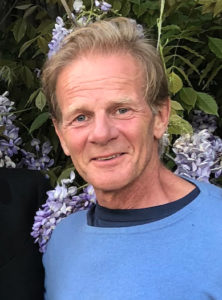 If you're based in Kuwait and interested in the Hoffman Process, our Information Evening is a great next step toward finding out more.
Information Evenings offer the opportunity to learn more about the theory underpinning the Process and to ask questions about the practicalities of the course. You will have the chance to meet previous participants and hear them speak about their experiences in their own words. The evening can also prove enlightening for loved ones of people who've already done the Process, as it can help to demystify any transformation or changes you might have seen in them since. It's free to attend and there's no need to book.
The evening will be led by Hoffman UK founder Tim Laurence (pictured). Tim worked closely with Bob Hoffman in California before bringing the Process to the UK in 1995, and is the author of the Hoffman book 'You Can Change Your Life'
Timings are 6-00pm-8.00pm. Come on your own or with friends and family – either way, you'll be guaranteed a warm welcome, and you won't be asked to reveal anything about yourself.
If you're not able to attend this event, you may prefer to join one of our monthly information phone-ins, or for other introductory Hoffman events, click here.
---
Information Evening: Jeddah


November 7, 2019 - November 10, 2019




6:00 pm - 8:00 pm
Venue Phone: +96 599 960 401
Venue Website: http://www.theproteges.org
Address:
Panasonic Tower, 25th floor
, Fahad Al Salem St, Qibla,
Kuwait City
,
Kuwait