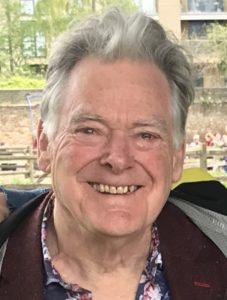 If you're interested in the Hoffman Process but have questions you'd like to have answered before committing to a course, our Information Evening in Dublin is a great next step.
Information Evenings offer the opportunity to learn more about the theories underpinning the Process and to ask questions about the practicalities of the course. The evening will be led by supervising Hoffman facilitator Jeremy Kynaston (pictured). You will also have the chance to hear course participants speak first-hand about their experience in their own words.
The evenings start at 7.30pm and finish around 9.30pm. They're free to attend and there's no need to book. Come on your own or with friends or family – either way, you'll be guaranteed a warm welcome, and you won't be asked to reveal anything about yourself apart from a first name. You can just pick up a Hoffman magazine and listen in, or if you have questions, there will be plenty of time for you to ask them.
---
If you're not able to attend this date, our next Information Evening is in London on 30 July – or you may prefer to join one of our monthly information phone-ins. For other introductory Hoffman events, click here.
Information Evening


July 2, 2019




7:30 pm - 9:30 pm