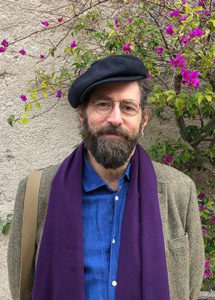 If you're based in UAE and interested in the Hoffman Process, our Information Evening in Dubai is a great next step toward finding out more.
Information Evenings offer the opportunity to learn more about the theory underpinning the Process and to ask questions about the practicalities of the course. You will have the chance to meet previous participants and hear them speak about their experiences in their own words. The evening can also prove enlightening for loved ones of people who've already done the Process, as it can help to demystify any transformation or changes you might have seen in them since.
This very special evening will be led by Supervising Hoffman facilitator Matthew Pruen. Matthew has worked as a Hoffman facilitator for more than a decade, supervising Processes in the UK when he's not running courses at his retreat venue in France or visiting his childhood city of Beirut.
The evening will start promptly at 7.00pm and finish around 9.00pm. It's free to attend and there's no need to book. Come on your own or with friends and family – either way, you'll be guaranteed a warm welcome, and you won't be asked to reveal anything about yourself.
If you're not able to attend this event, you may prefer to join one of our monthly information phone-ins, or for other introductory Hoffman events, click here.
Hoffman graduates in the area might also be interested in our Reconnection Day at Dubai Drums, on Friday 20 March.
Information Evening


March 19, 2020




7:00 pm - 9:00 pm
Venue Phone: +971 56 744 2129
Venue Website: https://www.dubaidrums.com
Address:
Street 17
, Al Quoz Industrial, Area 4,
Dubai
,
73102
,
United Arab Emirates
Description:

Nearest landmark: back of Al Ahli driving School
Driving from Umm Suquim road, take a right before Al Ahli, then at the T junction, left and first right onto 17th Street.
Look for a sign that says Urban Tribe Studio on the right, opposite Buadil Building Constructing.