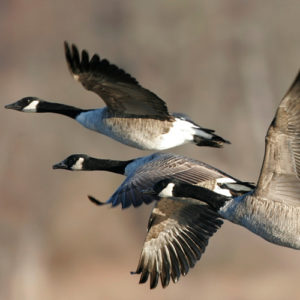 Welcome to the page where you can make payment for your Hoffman Process Reunion call.
We really hope you can get as many of your group together as possible and reconnect to the wonderful energy that you had on your Process week. Let's leap back into that magical space as a reunited group and send light and love throughout the world.
---
The Practicalities
Sessions will run via Zoom on a designated evening usually from 7.30pm (UK time) until 9.00pm. Feel free to log in from 7.15pm and when the facilitator is ready they will let you in.
On completing your payment, you'll be sent an initial acknowledgement. If you have paid using a name that is different to one we might have on our database, please email us so we can match the payment to you and to the Process date.
Around one week before your reunion, you'll be sent the meeting ID and link by email.
The dates are chosen by our facilitators based on their availability and cannot be changed. If you can't make the date, don't worry, just encourage the group to request another reunion call following this one.
As we are paying the facilitator to lead the event and we have other Hoffman costs to cover, we will need a minimum of 12 people on each reunion call. If there are less than twelve places paid for, we will have to suspend the session within 2 days of the start time. We will notify those who have signed up and refund any payments received. So encourage as many as you can to attend.
***You may decide that some of you will contribute on behalf of others who can't afford the fee in which case, please select the number of tickets from the dropdown menu above before you pay and then specify their names when requested. ** It's advisable to check with other members of the group so we can keep track of payments and allocate without any confusion! 
On the evening, your Hoffman facilitator will admit you to the meeting, and lead a session with all members of the group, after which there will be time for a brief Q&A and chat.
Each group will be led by one of the facilitators from the original Process wherever possible – but in the event that none of the facilitators from your group are available, we may substitute another UK facilitator instead.
Remember some of your flock of geese may have decided to fly off on their own and that's okay. So if they choose not to attend the call for their own reasons please respect this and send them love in absentia.
All Hoffman-led Zoom meetings are covered by the same confidentiality agreement you signed when you registered for the Process, and this is intended to be a private group space. We ask that you don't share the meeting ID for this session with people who were not part of your original Process group, or attempt to record/screen grab the meeting in any way.
If you've any questions about these Process group reunions, please feel free to get in touch by email or call the office on +44(0) 1903 88 99 90
Have a wonderful time!
Process group reunion


May 14, 2020 - May 14, 2021




8:00 am - 5:00 pm