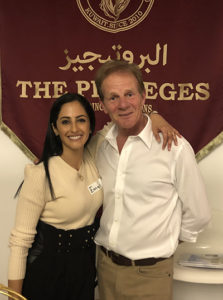 Hoffman UK co-founder and author of You Can Change Your Life Tim Laurence will be holding a very special one-off support group for Hoffman grads in Kuwait in December.
With the support of the wonderful team at The Proteges, we'll be inviting anyone who has done the Process anywhere in the world to come together and reconnect to their Hoffman experience, in the gentle company of other grads, old and new.
The event will take place on Wednesday 6 November from 6-9pm. Drinks and snacks will be provided.
Attendees should register in advance by emailing Eman at the Proteges or calling +96 599 960 401. Eman's email address is: eman@theproteges.org
The fee for the evening will be KWD 5, which we will be payable on the evening, and donated to The Proteges.
November 6, 2019 - November 7, 2019




6:00 pm - 9:00 pm
Venue Phone: +96 599 960 401
Venue Website: http://www.theproteges.org
Address:
Panasonic Tower, 25th floor
, Fahad Al Salem St, Qibla,
Kuwait City
,
Kuwait