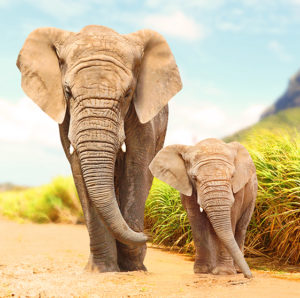 Our specially-developed Hoffman Foundations in Parenting workshop focuses on the emotional nurturing of babies and children through the early years (from ages 0-12) and how our own behavioural patterns impact on our role as their caregivers. It's led by Supervising Hoffman Teacher Eliza Meredith and Parenting Coach Michelle Matthews.
We'd all like our children to be able to cooperate, communicate and persevere with resilience, but how often do we examine our own grasp and practice of those skills? Building self-knowledge, self-compassion and confidence in ourselves impacts directly on improving our relationships with the children around us – and on the flipside, identifying our own negative behaviours can make us less likely to pass them on to our children.
In the workshop, we'll use the same ethos that underpins the Hoffman Process (Bob Hoffman's theory of Negative Love) to look at:
Identifying family roles and inherited patterns
Developmental stages – what's typically going on for your child at each age and stage of their development
Parenting attachment styles
The rhythms of caregiving
The values and traditions of your family – past and present
Setting house guidelines (including screen time!), avoiding vicious cycles and resolving conflict
Staying calm in order to stay positive
Listening so children will talk and talking so children can hear
'Foundations in Parenting: The Childhood Years' is open to parents and carers, childminders, teachers, parents-to-be and grandparents, whether they've done the Hoffman Process or not. Come on your own or as part of a parenting couple – either way, you'll find yourself gaining insight in the supportive company of a group of others facing similar challenges.
What people say…
Some great ideas shared and exchanged – so helpful to be in a group of such different people but with similar issues. Inspiring and enlightening!
---
Date: Saturday 16 May
Time: 10am-5pm
Venue: The Welsh Chapel, Beauchamp Rd, Clapham, SW11 1PQ
Cost: £100 per person or £180 for two people attending together
Suitable for: Parents or carers of children aged 0-12, childminders, KS1 teachers, parents-to-be, step parents, grandparents
 About the workshop leaders:
Eliza Meredith
I have been teaching the Hoffman Process for 14 years and have a Masters in psychotherapy. I am a mother to two adult children and have two grandchildren of 11 and 7. My interest in how humans develop and grow has been a life passion, as well as the struggles and delights of that most important job: being a parent.
Michelle Matthews
I am a psychotherapist, parenting coach and mother of two young daughters. I am passionate about being more playful and skilled as a mother and more forgiving of my failings! I enjoy watching my children develop as I grow alongside them. I've learned that parenting is not something we perfect but something we practise every day.
Foundations In Parenting Workshop: Saturday 16 May


May 16, 2020




10:00 am - 5:00 pm
Venue Phone: 020 12 345 678
Venue Website: http://www.welshchapelclapham.com/home
Address:
30 Beauchamp Rd
,
Clapham
,
London
,
SW11 1PQ
,
United Kingdom
Description:

The Welsh Chapel is just up the hill from the Starbucks on St. John's Road.
Parking:
You cannot drive along St. John's Road and so must access Beauchamp Road from Lavender Hill via Ilminster Gardens.  There is limited on street parking on Saturday but there is also parking at nearby Asda (SW11 1JG).
By Train & Underground:
The Welsh Clapel is a 5 minute walk from Clapham Junction Rail station: Walk 100 yards down St. John's hill from the main entrance, turn right along St. John's Road, go along 50 yards and take the first left – Beauchamp Rd. There is a sign pointing up the hill for the "Welsh Chapel". The chapel is 100 yards up on the corner as the road turns left.
It is at least a 20 minute walk from Clapham Common tube station, but there are a number of buses (345, 35, 37) that go from there down to Clapham Junction.