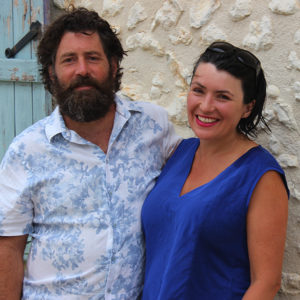 Matthew and Emma have adapted their popular Finding Love workshop to an online setting, and we are offering the opportunity for 24 individuals who are not currently in a relationship to join them.
This one-day workshop is designed to support people who are invested in the personal development necessary to find and maintain long-term, committed, intimate relationship. It will involve a series of structured exercises that, like the Hoffman Process, place the emphasis on experiential learning. We offer a tools-based approach so participants can learn practices that support growth and connection on an ongoing basis.
As all Hoffman graduates know, that critical first step to loving intimacy with others must be an affectionate, authentic and trustworthy relationship with ourselves. And so, the intention is that attendants come through this experience with a revitalised sense of self-love, an enhanced capacity for connection and fully charged batteries for finding true love.The workshop is open to Hoffman graduates only and will cover:
The dynamics of committed relationships
How the past affects the present
Personality differences
Self Knowledge
How to prepare for a positive experience of relationship
Date: Saturday 27 June
Platform: Zoom – meeting ID and instructions will be provided before the event
Time: 9.30am-5.30pm (with regular breaks and independent work sessions)
Bookings will be allocated on a 'first come, first served' basis so early registration is advised. We will run a wait list for this event. Other dates for future relationship workshops online will be announced following this event.
'I felt Incredibly and genuinely welcomed, I felt safe and not judged, I felt appreciated and taken into consideration.'
Previous relationship workshop attendee
---
Confidentiality notice: This event is held in conjunction with Matthew and Emma of the French Retreat. Any information you provide relating to the event, including pre-course and post-workshop feedback, may be shared between the Hoffman UK office and French Retreat in order to facilitate your booking. If you have any concerns about this, please contact the Hoffman office on 01903 88 99 90 or email info@hoffmaninstitute.co.uk

Cancellation policy: Bookings cancelled within seven days of the start of the course will not be refunded.
Finding Love: Relationship workshop


June 27, 2020




9:30 am - 5:30 pm