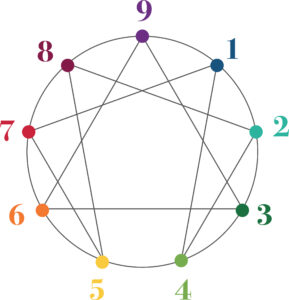 The third of our  Exploring the Enneagram workshops with Tim Laurence will focus on The Heart Types.
You're welcome to book this workshop as a standalone event using the booking form at the top of this page, or book all three together. For information about the other workshops in this Enneagram series, click here.

No prior knowledge of the Enneagram is needed, and you don't need to have done the Hoffman Process to attend. Knowing your Type, and perhaps recognising other people's Types is a good start, but not essential – you'll certainly have come across many examples of the Types being explored in your life.
Introducing the Heart Types
The Two – The Helper, aware of and attentive to the needs of others, they seek to help.  
Pros: giving, self-sacrificing with big hearts. Cons: codependent, hidden pride, flatterers.  Also known as the Giver.
The Three – The Achiever, always on the go, getting things done.  
Pros: ambitious, goal-oriented, focused. Cons: overly image-oriented, superficial, vain.  Also known as the Performer
Four – The Individualist, special and different in style, oriented towards the deeper feelings and meanings of life.  
Pros: sensitive, artistic, in tune with a more profound rhythm.  Cons: yearning for what isn't there, self-absorbed, overly attached to suffering. Also known as the Tragic Romantic.
Workshop details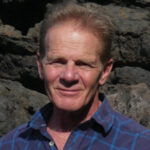 Date: Saturday 24 April
Time: 9.30am until 1.00pm (BST) including a mid-morning screen break.
Cost: £30 for standalone session, £75 if all three Exploring the Enneagram workshops are booked together
Led by: Hoffman UK founder Tim Laurence
Platform: Zoom
---
A note on confidentiality:
Confidentiality is important in this workshop so that all participants feel safe to be fully self-expressed and (if desired), to share their experiences. By registering for this workshop, you agree to not discuss any other participant's experience or anything that another person shares in a way in which that participant can in any way be identified. You also agree to not audio or video tape any portion of the session and, wherever possible, to keep your own camera switched on in order that we are all visible and present to each other. This helps to enhance trust and community.
Exploring the Enneagram with Tim Laurence


April 24, 2021




9:30 am - 1:00 pm