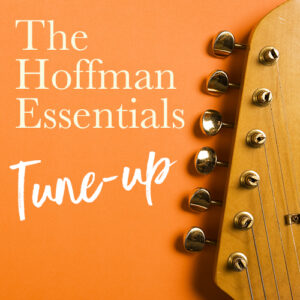 A standalone evening webinar for people who have already done The Hoffman Essentials.
With lockdown putting the socially distanced Hoffman Process on hold for a while, we're offering an evening webinar which is open to all who've done the Hoffman Essentials –  whether waiting to attend a Hoffman Process, wanting to refresh the experience of the tools and practices and take them a little further, or both.
Your Hoffman Essentials tune-up will run for two hours from 7.30pm UK time. You'll revisit the Cycle of Transformation, reconnect to your Quadrinity, (the four aspects of self), then re-experience some of the tools and practices you learned, taking some another step. There will also be time to ask any questions you may have about the tools and practices.
As this event is open to people from all of the Hoffman Essentials weekends we've held since last year, you'll be meeting others who were not on your original course – so please make sure you read the note on confidentiality below before booking your place.
Date: Wednesday 7 April
Time: 7.30pm (UK) until 9.30pm
Cost: £15
Many of our regular webinars and workshops are also open to people who haven't done the Process. You'll find details of upcoming events here
The post-Essentials section of our website has resources exclusively for people who have attended a Hoffman Essentials weekend. You'll find it here.
If you have any questions, we'd be happy to help. Email info@hoffmaninstitute.co.uk or call the office on +44(0) 1903 88 99 90
---
A note on confidentiality: 
Confidentiality is important in this workshop so that all participants feel safe to be fully self-expressed and (if desired), to share their experiences. By registering for this workshop, you agree to not discuss any other participant's experience or anything that another person shares in a way in which that participant can in any way be identified. You also agree to not audio or video tape any portion of the session and, wherever possible, to keep your own camera switched on in order that we are all visible and present to each other. This helps to enhance trust and community.
Essentials tune-up 7 April


April 7, 2021




7:30 pm - 9:30 pm