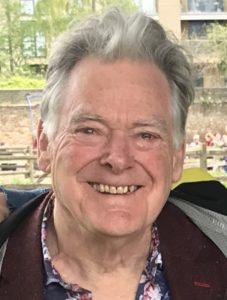 Our Dublin graduate support group in July will be led by supervising Hoffman facilitator Jeremy Kynaston (pictured).
As well as providing the opportunity to connect with other Hoffman graduates, the evening will give you the chance to re-examine your Hoffman toolkit and deepen your understanding of some of the techniques. If you're planning to attend our Reconnection Day in Co. Wicklow in August, it could also provide a useful intermediate step towards re-engaging with your Hoffman vision.
The venue is Brooks Hotel Dublin (full address and map below). The support group will start at 6.00pm promptly (feel free to arrive from 5.45pm), and will run until around 7.15pm. At 7.30, we'll be opening the doors to the public for an Information Evening, which you're invited to stay for. Friends and family who are interested in knowing more about the Process are also very welcome to to join you at this point. The entire evening will wrap up at around 9.00pm.
The cost for the support group is €15 (there's no charge for the information event). To book your place, use the Paypal link below, or call the office on (+44)1903 889 990. You're welcome to pay by cash on the door on the evening too, although an email to let us know you're planning to come would be appreciated.
---
London Support Group: Thursday 1 August


July 2, 2019




6:00 pm - 7:15 pm