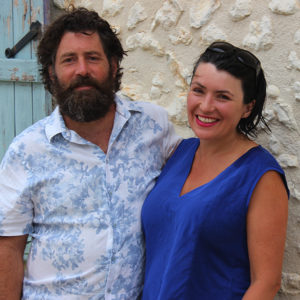 Has lockdown highlighted any behaviour patterns for you that come up in close confinement with others? Or perhaps you've seen new sides to yourself in solitude?
As lockdown startes to ease, but with these experiences fresh in your mind, Supervising Hoffman Facilitator Matthew Pruen and self-esteem mentor Emma Pruen are offering a one day Relationship Foundation workshop.
The intention is to increase awareness and compassion and enhance loving relationships. And as Hoffman graduates will know, a critical first step to loving intimacy with others must be an affectionate, authentic and trustworthy relationship with ourselves; so we also hope that that attendees will come through this experience with a revitalised sense of self-love and an enhanced capacity for connection.
You are welcome to attend this workshop whether you are in a relationship or not. Hoffman Process graduates, partners and friends are welcome to attend together. Numbers will be limited to 24 participants to allow for comfortable sharing in a contained virtual space.
Date: Saturday 22 August
Platform: Zoom – meeting ID and instructions will be provided before the event
Time: 9.15am-5.30pm (with screen breaks and a longer lunch break)
Price: £96 per person. Bookings will be allocated on a 'first come, first served' basis, so early registration is advised
'I felt Incredibly and genuinely welcomed, I felt safe and not judged, I felt appreciated and taken into consideration.'
Previous relationship workshop attendee
---
Confidentiality notice: Confidentiality is important in this workshop so that all participants feel safe to be fully self-expressed and (if desired), to share their experiences. By registering for this workshop, you agree not to discuss any other participant's experience or anything that another person shares in a way in which that participant can in any way be identified. You also agree not to record audio or video for any portion of the session or to screengrab still images. Wherever possible, we ask that you keep your own camera switched on, in order that we are all visible and present to each other, as this helps to enhance trust and community.
This event is held in conjunction with Matthew and Emma of the French Retreat. Any information you provide relating to the event, including pre-course and post-workshop feedback, may be shared between the Hoffman UK office and French Retreat in order to facilitate your booking. If you have any concerns about this, please contact the Hoffman office on 01903 88 99 90 or email info@hoffmaninstitute.co.uk

Cancellation policy: Bookings cancelled within seven days of the start of the course will not be refunded.
Conscious Connecting: One-Day workshop


August 22, 2020




9:15 am - 5:00 pm