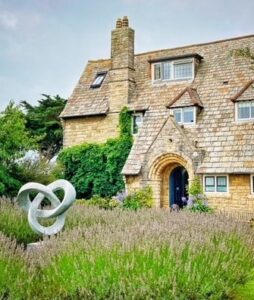 Closure evenings are held on the Thursday evening of each Process and are an amazing way to reconnect and revive your Process experience.
Experience the peace and beauty of your Ceremony of Integration again
Re-experience the visualisations around forgiveness, connecting with your parents and spirit
Meet up with Hoffman facilitators and other Hoffman graduates attending Closure
Hear inspiring stories from other graduates and share your own
Enjoy a celebratory dinner with participants who have just finished the Process
Closure is open to all Hoffman graduates, so feel free to come with a Hoffman buddy. Many Process groups return on their anniversary, and we are always delighted to meet Hoffman graduates who did their Process overseas.
Closure starts at 5.00pm prompt, and we aim to finish by 10pm (in time for the last train back to London). A celebratory buffet-style dinner is provided.
Please use the dropdown at the top of the page to reserve your place. If this event is sold out, we will be running a Wait List; email graduates@hoffmaninstitute.co.uk or call us +44(0) 1903 88 99 90 and we can add you to the Wait List. We look forward to seeing you soon!
---
'Attending Closure is my favourite post-Process activity. I reconnect with my own Process in ever different ways, and at the same time, am able to take great pleasure in knowing that my experience and even my presence plays some small part in the never-to-be-forgotten memories of the new graduates.' David Levy
Please Note:
If you know someone on the Process (whether a friend or family member), we ask that you share that with the office when you book, as we'll need to check with them that they are happy for you to come. They may prefer to keep their Process separate from their personal world for a bit longer, and we ask you to be respectful of their wishes if that's the case. It's also not possible for you to attend the Closure of a spouse/partner or child.
Bookings for Closure evenings are non-transferable and non-refundable. If you book and are subsequently unable to attend, please let us know so that we can offer your place to another Hoffman graduate on the Wait List.
Closure at Florence House: 7 July 2022


July 7, 2022




5:00 pm - 10:00 pm
Venue Phone: 01323 873700
Venue Website: http://www.florencehouse.co.uk/
Address:
Southdown Rd
,
Seaford
,
East Sussex
,
BN25 4JS
,
United Kingdom
Description:

Florence House in Seaford has accommodation and living space for up to 24 participants. The house is set in an area of outstanding natural beauty and has views of Seaford Head, the golf course and the sea.